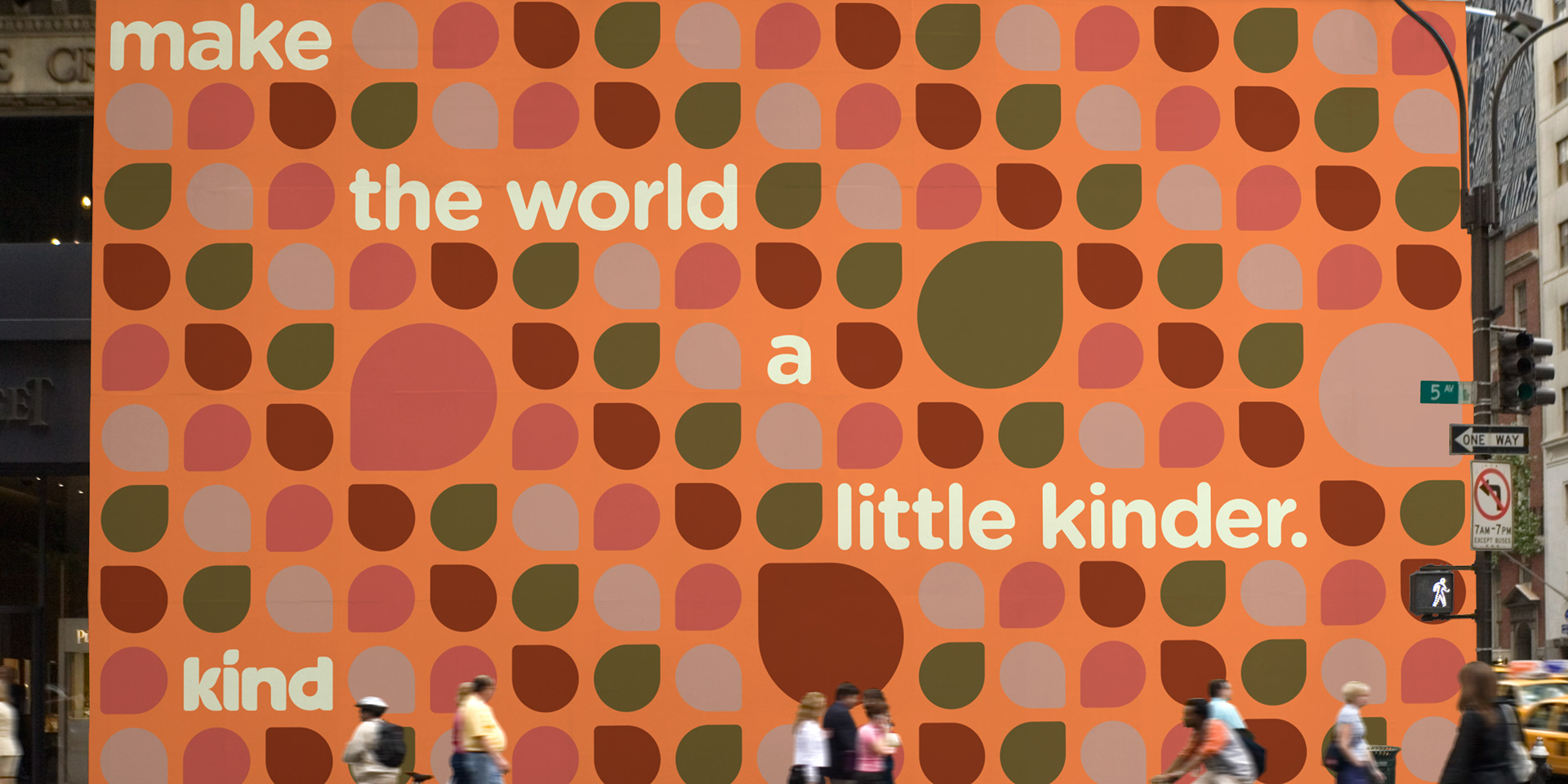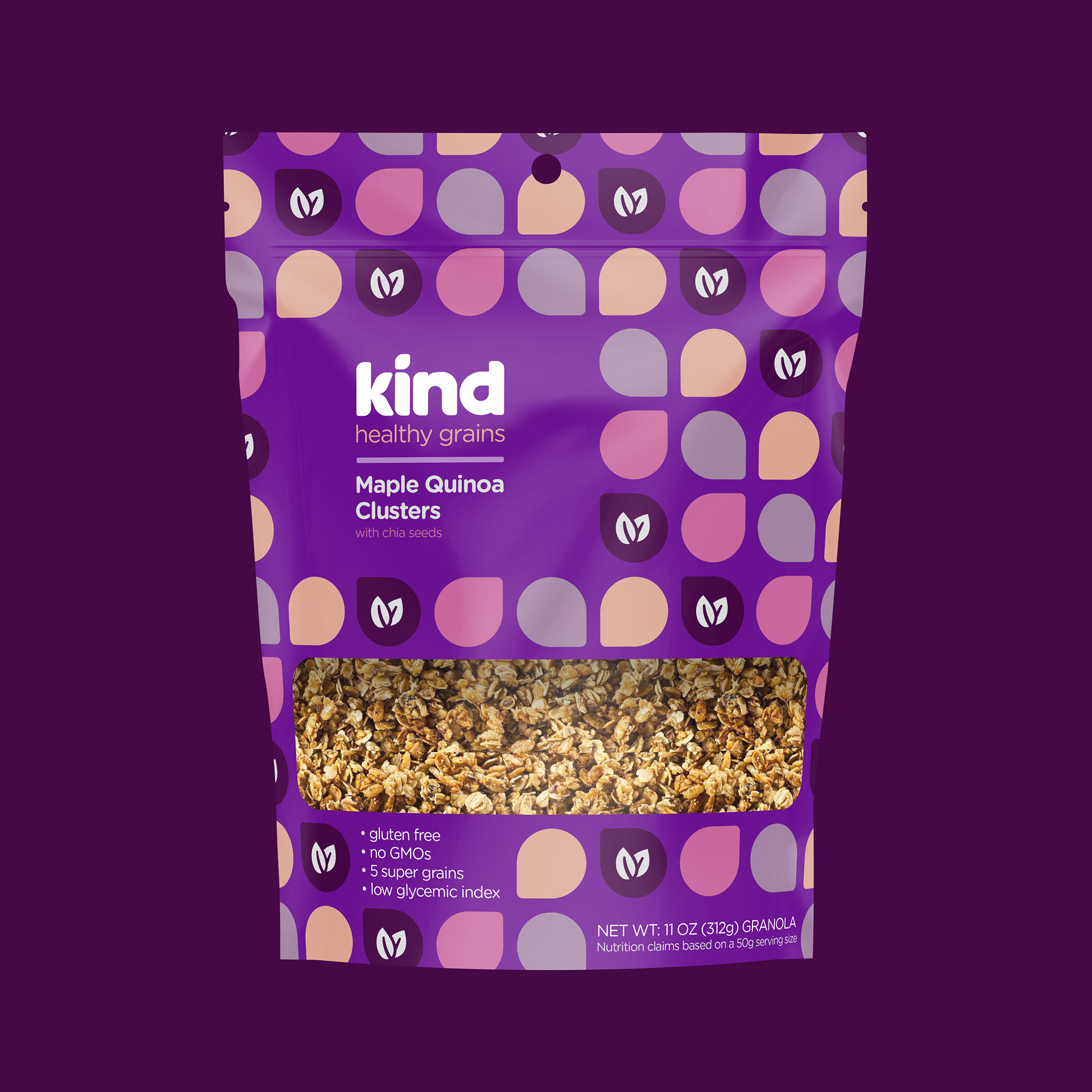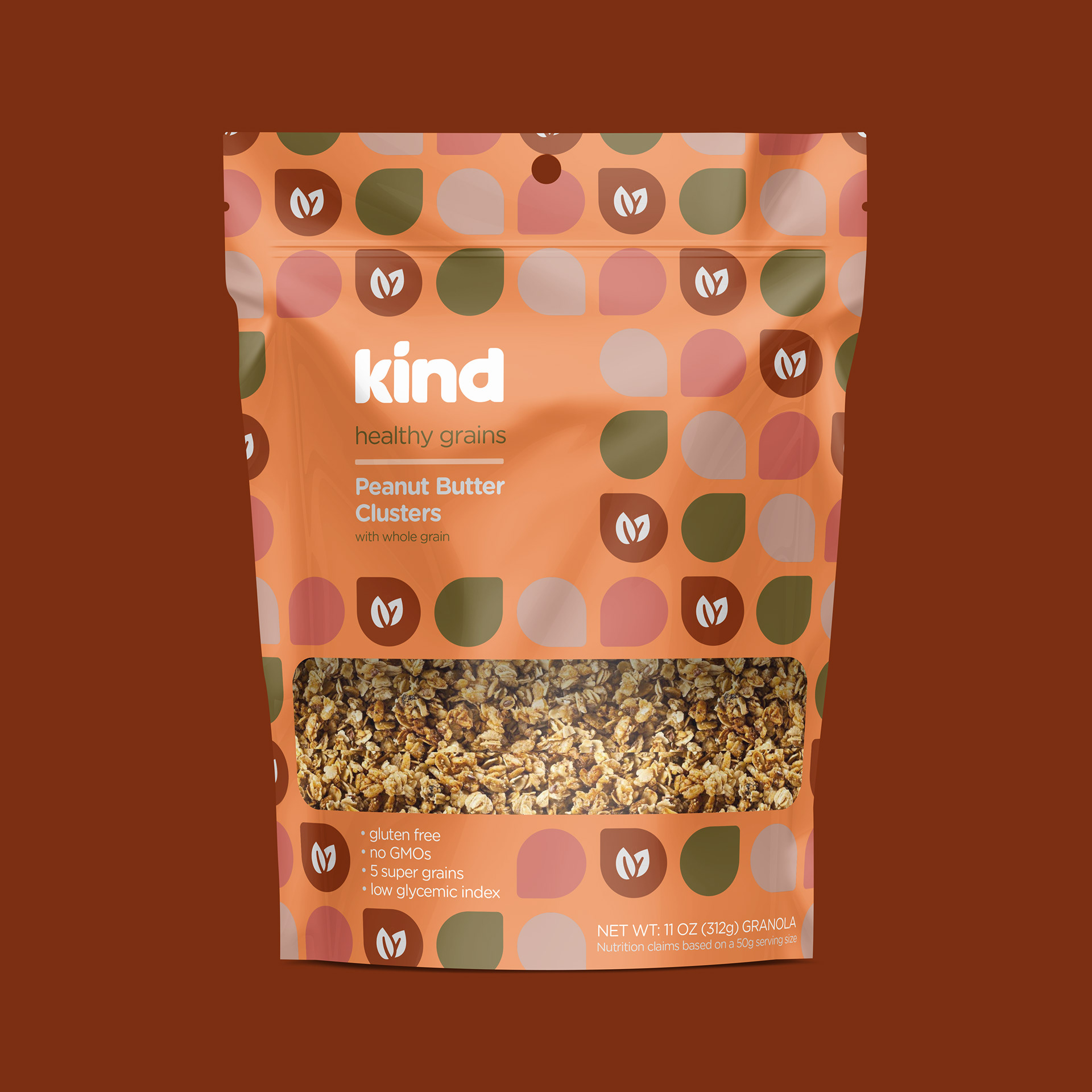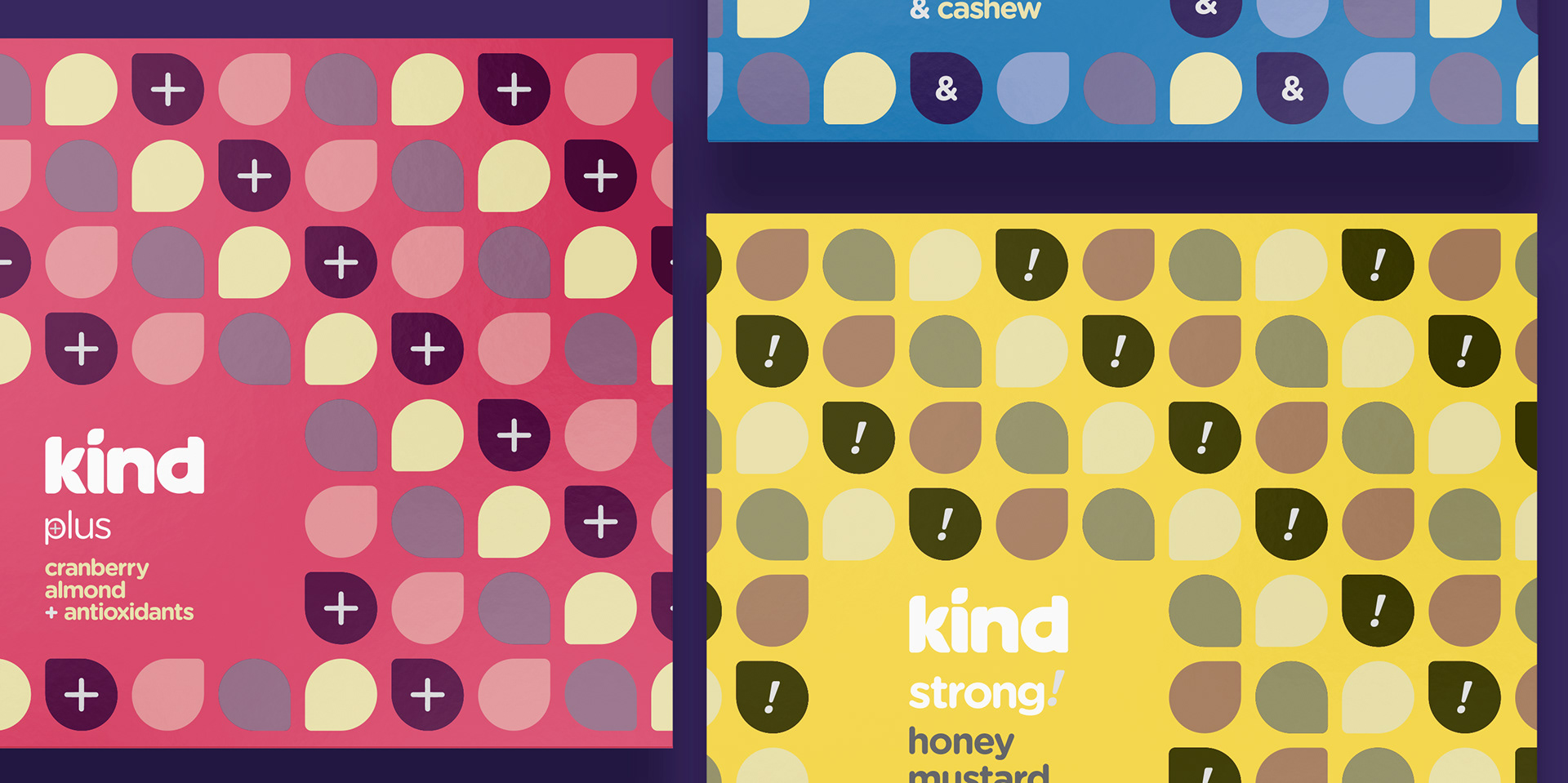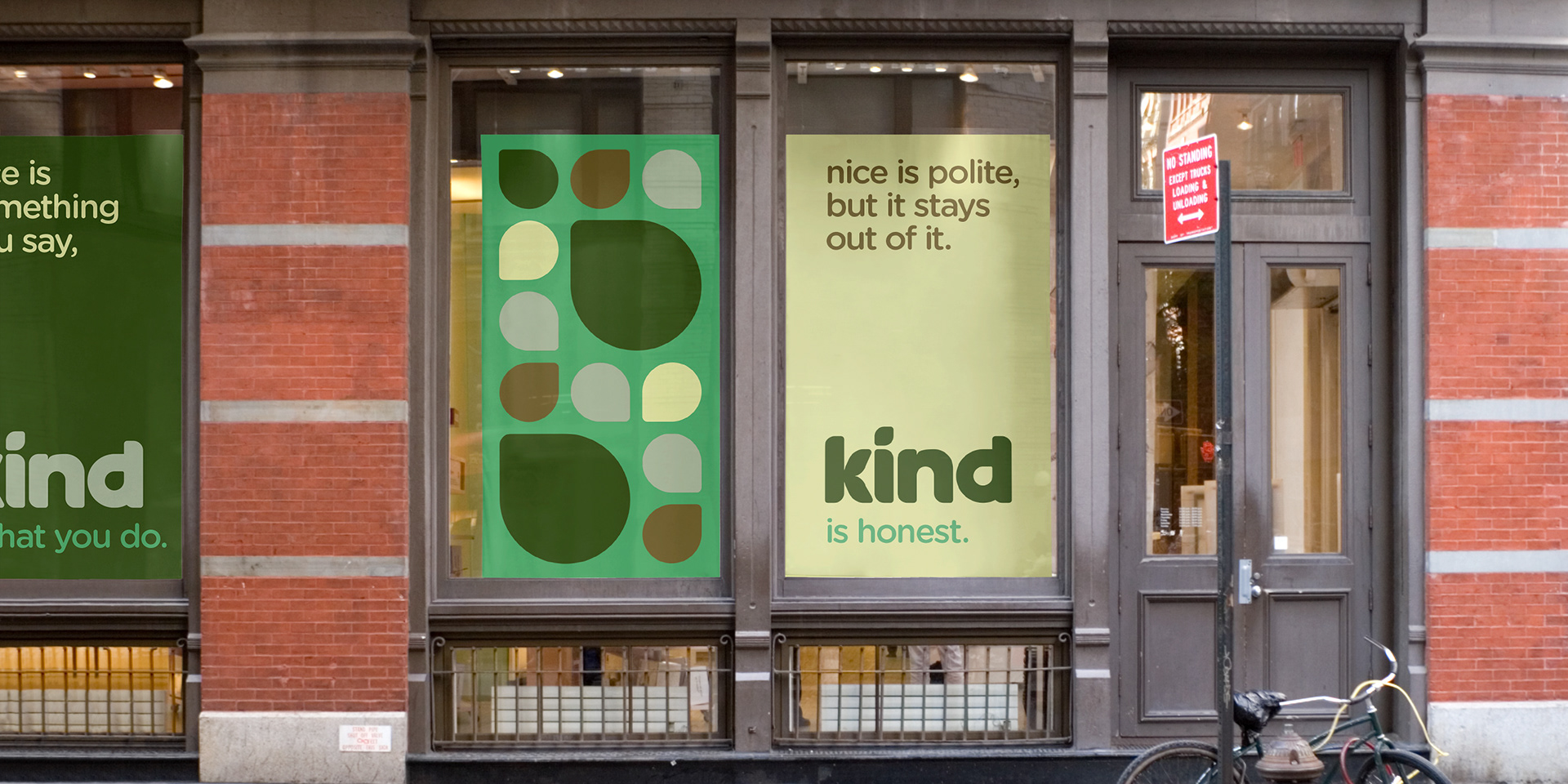 Kind's brand was reworked to create a dynamic visual system of flavor & variety. 😛
Instead of being clinical and disorganized, Kind's packaging now plays on its flavors and varieties. Patterns, color, and iconography make each SKU consistent yet unique.
Their entire delicious lineup is easily translated to the new visual vocabulary.