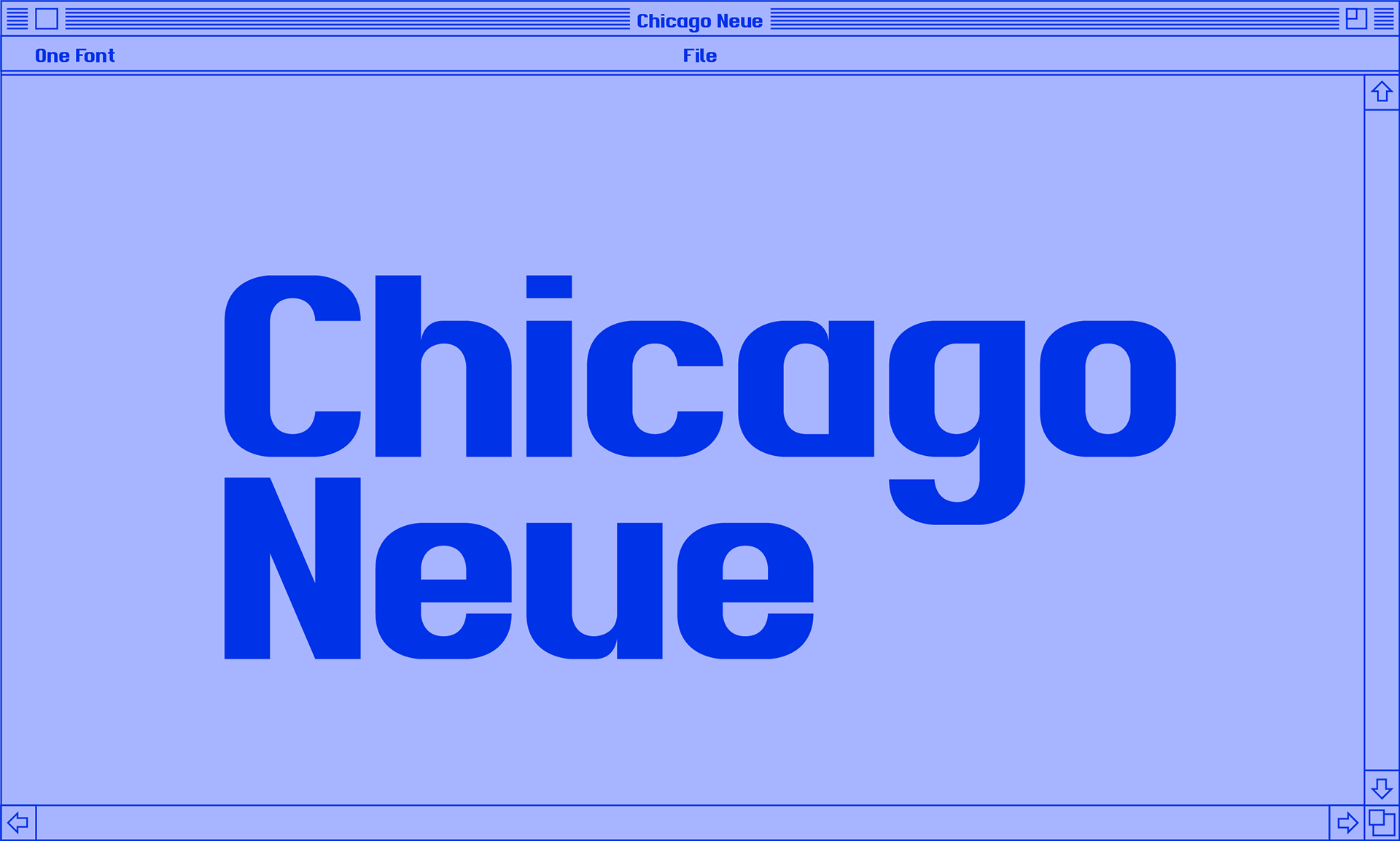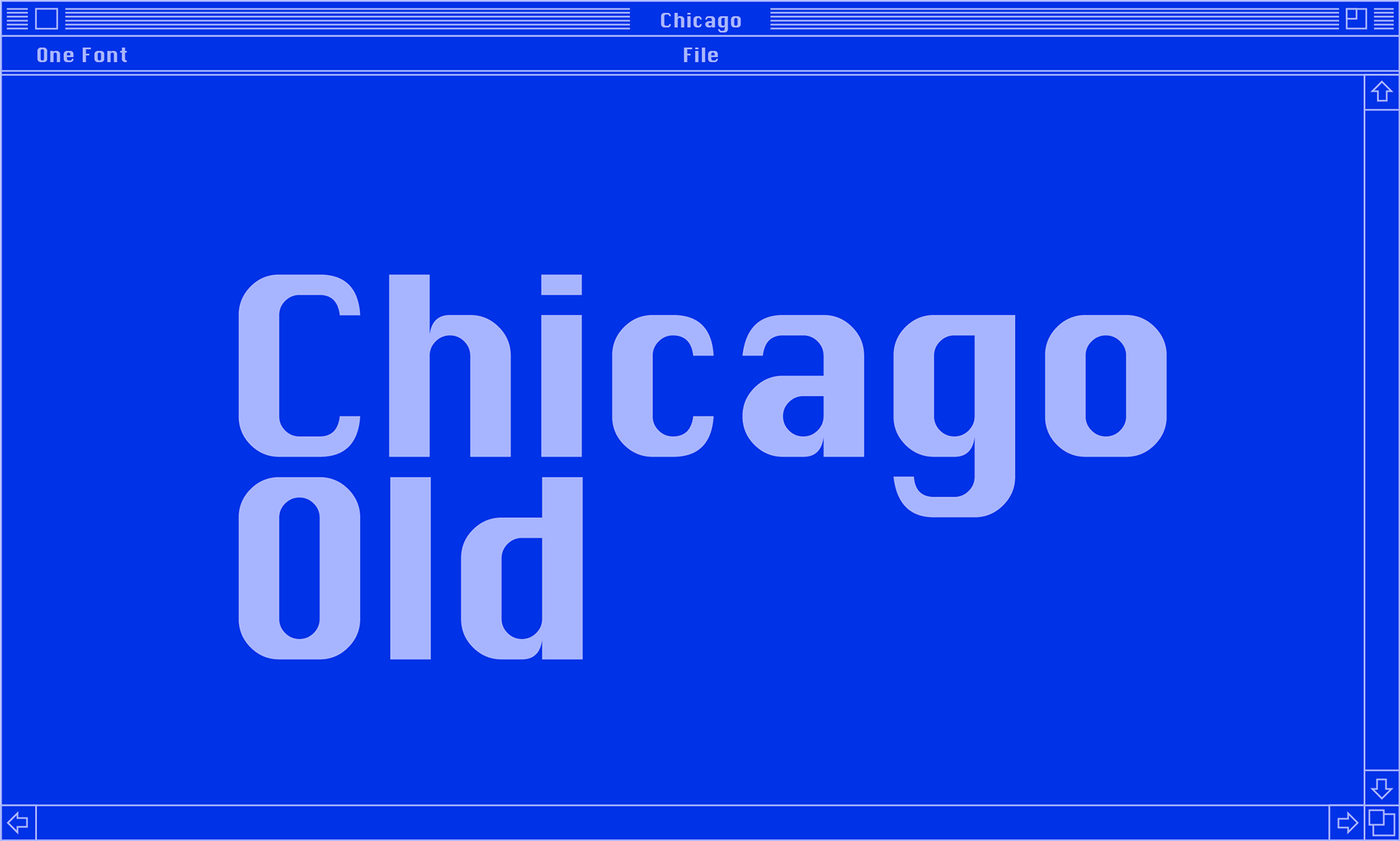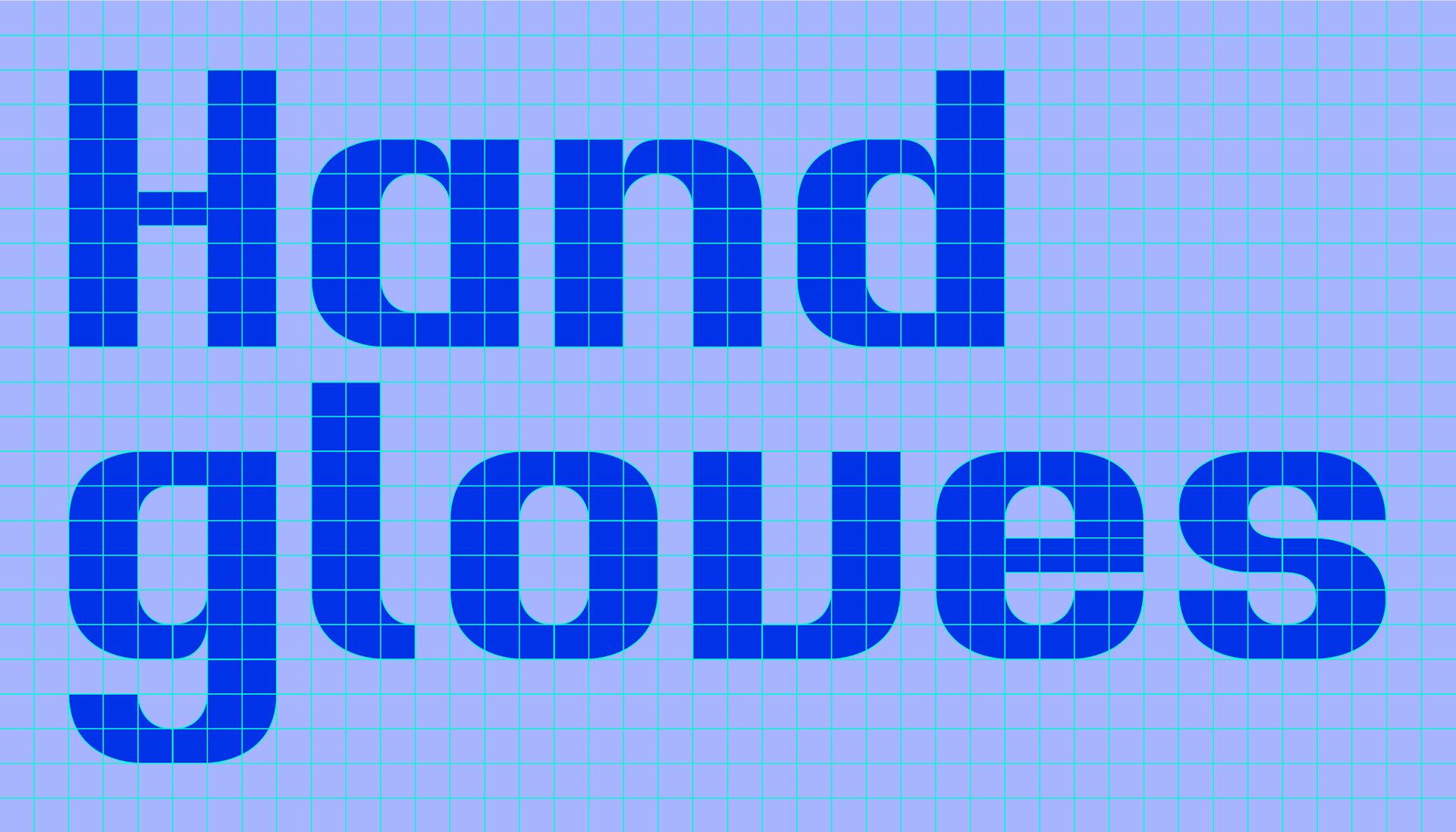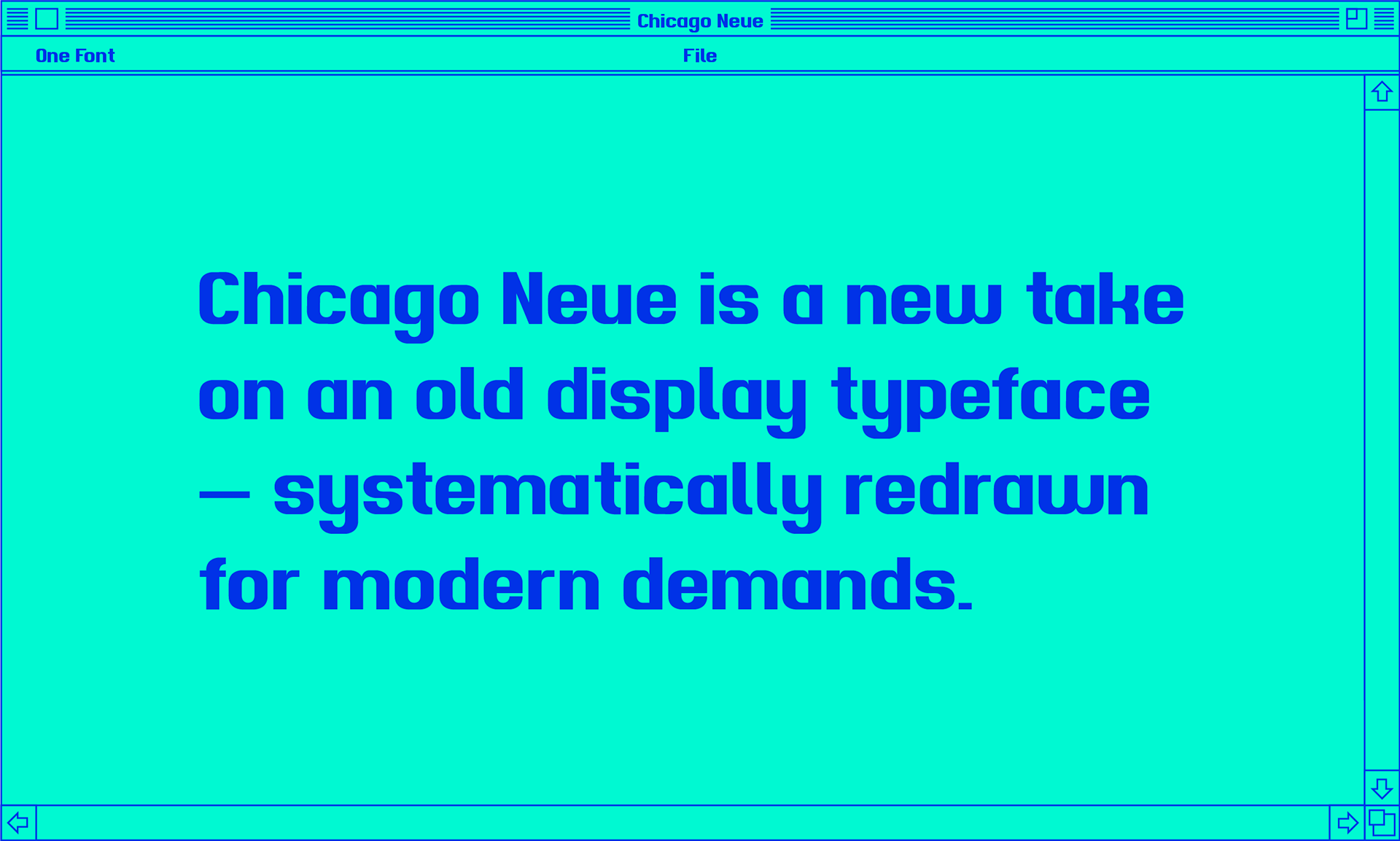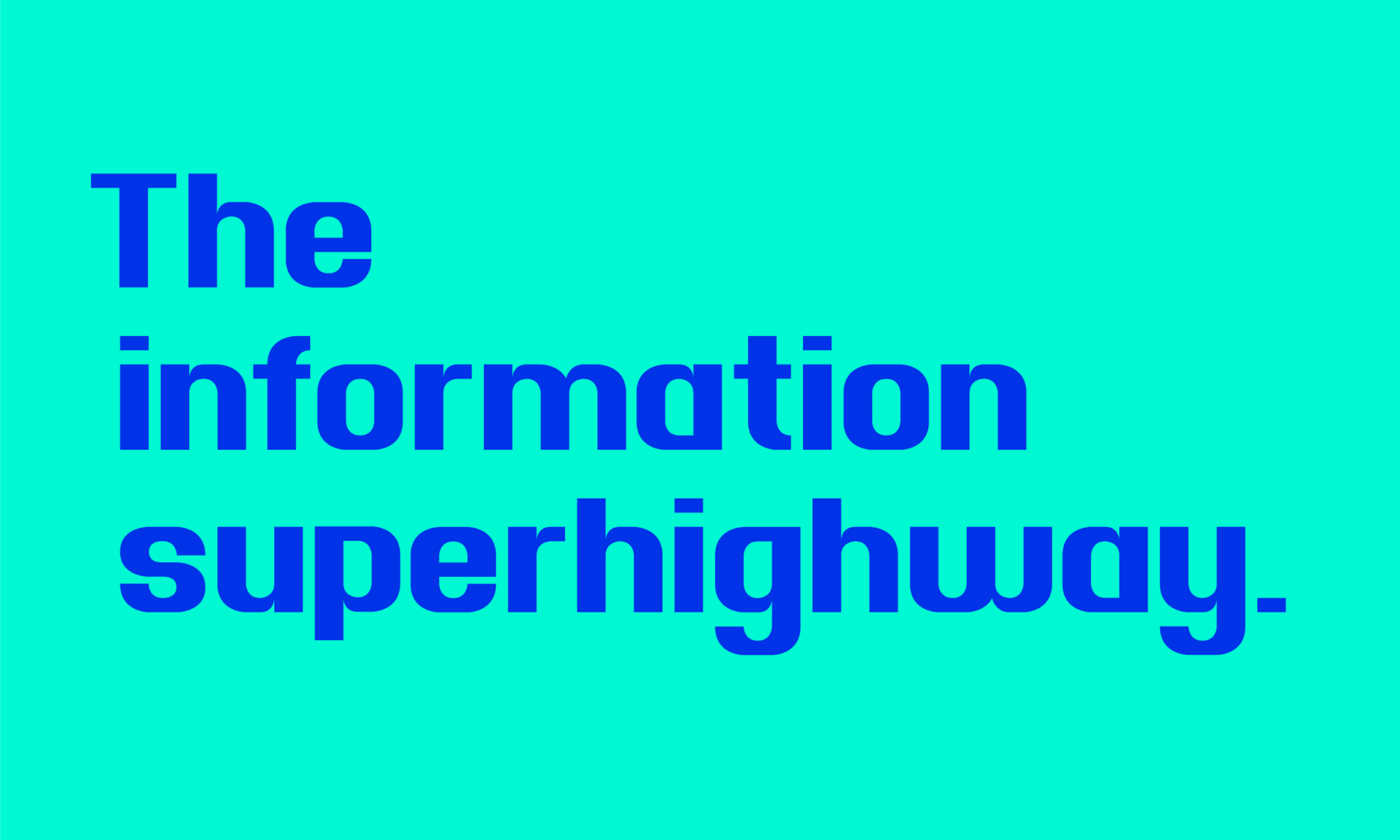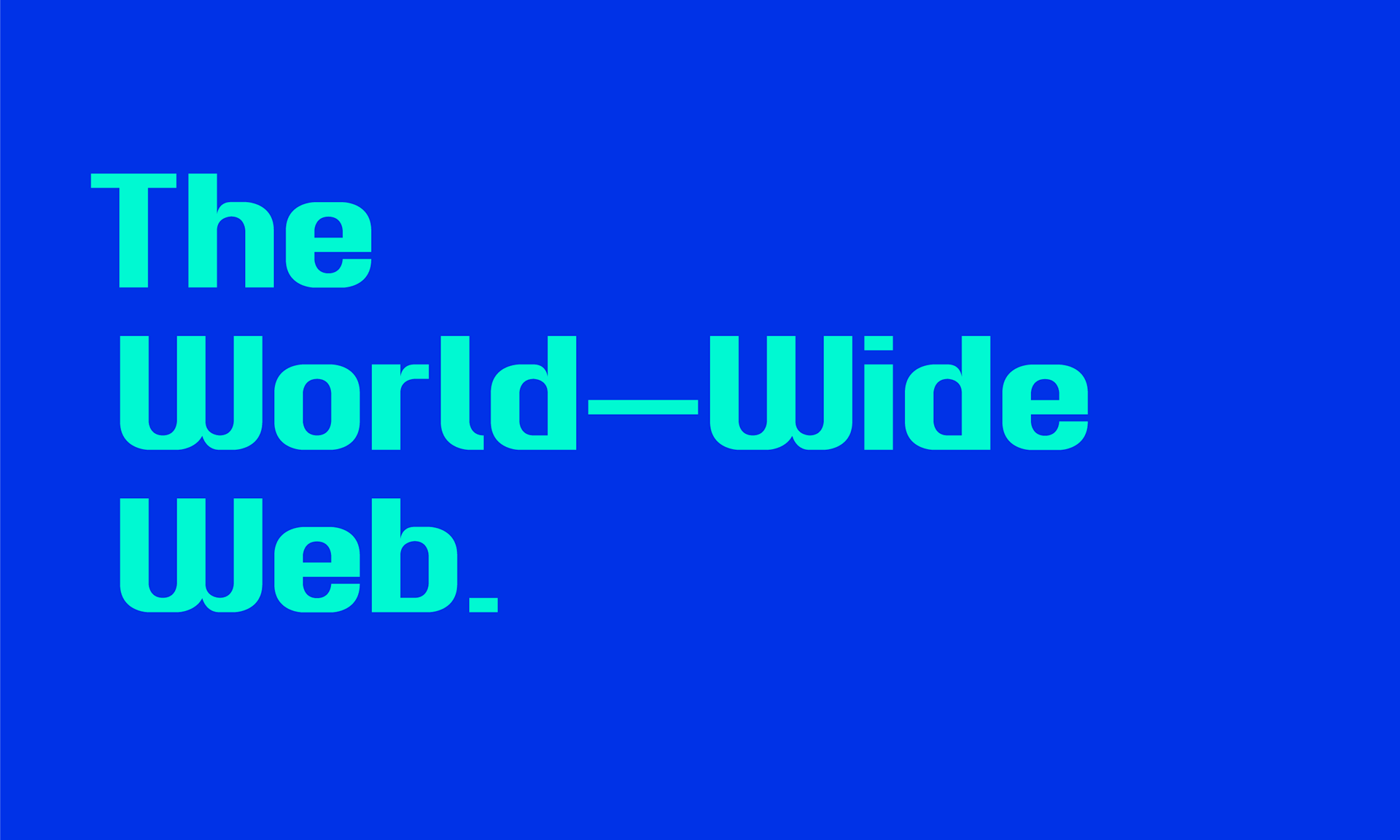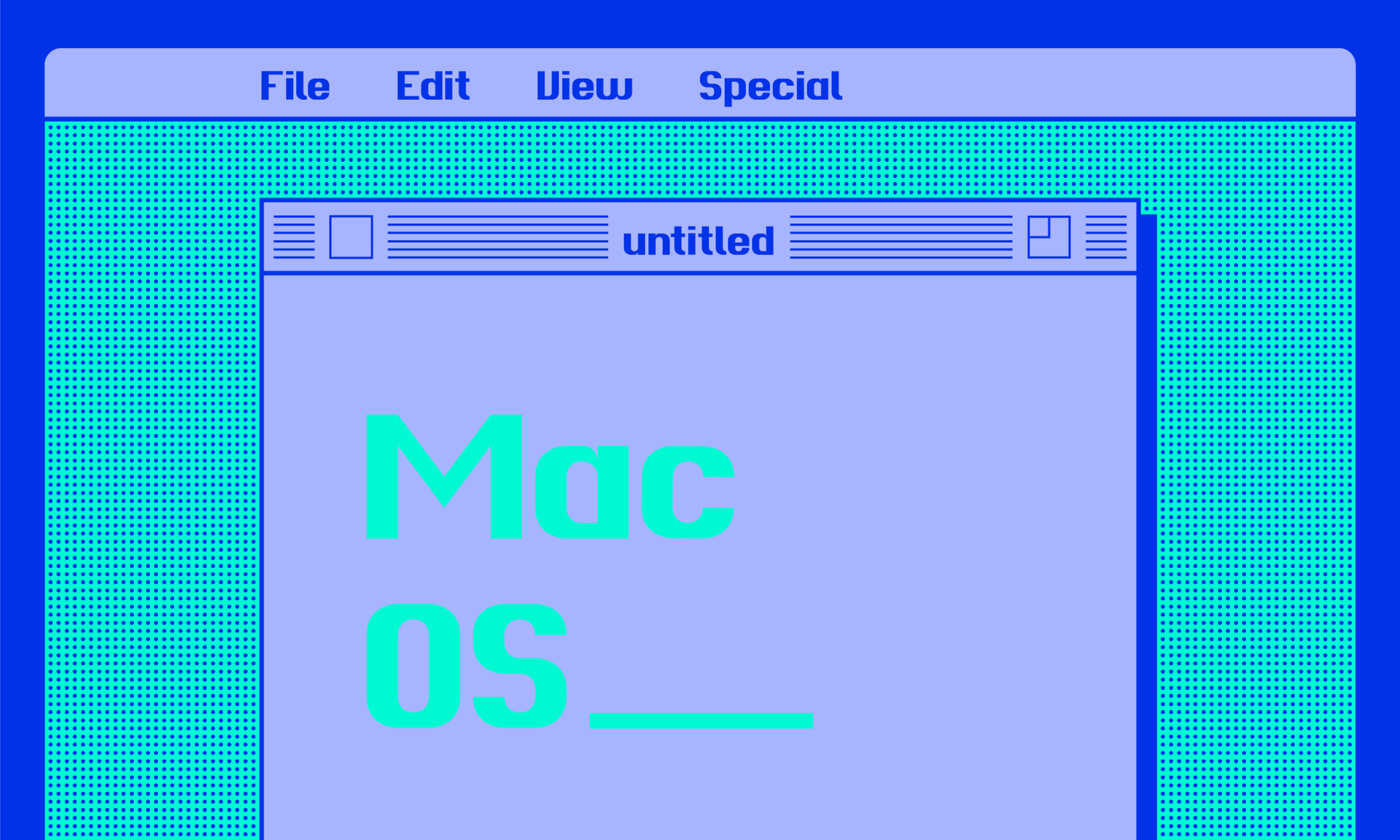 TL;DR: a nostalgic #90sKid redraws his favorite font from his dad's iBook G3. 💙

—

As a kid, I was passed down my dad's neon—blue clamshell iBook. Unfortunately, it couldn't hold an internet connection, so I entertained myself with rudimentary typographic experiments in AppleWorks 6.
—
Chicago Neue is a typographic ode to Mac OS 9.0, 300 MHz processors, and that wonderful lavender UI.
Chicago's pixel form wasn't translated well to newer displays — this update works to correct those shortcomings while retaining the font's funky character.
—
You can download Chicago Neue
here
.