A survey was taken by over 100 people in the target age demographic of 18–22. It inquired on several aspects of "traditional" theaters versus second–run ones such as Riverview.
72% chose online streaming as their favorite movie–watching method, as opposed to just 25% who chose theaters. This means that Riverview should not create competition with online streaming, but rather other movie theaters and potentially other "experience"–based locations.


These results show clear opportunities for Riverview. Areas where Riverview excels – low prices, superior quality, & earlier release times than streaming websites – are strongly favored. Respondents also have a clear interest in a theater like Riverview, and would be repeat customers. These findings informed the brand identity & resulting strategy.

The theater was built in 1954, and its iconic marquee and interior have remained relatively untouched since. With the lack of a brand identity, the marquee was used a starting point for the theater's custom logotype.
The brand was refined to modernize the heritage of the theater as well as the movie industry, and iconography was developed to bridge that gap.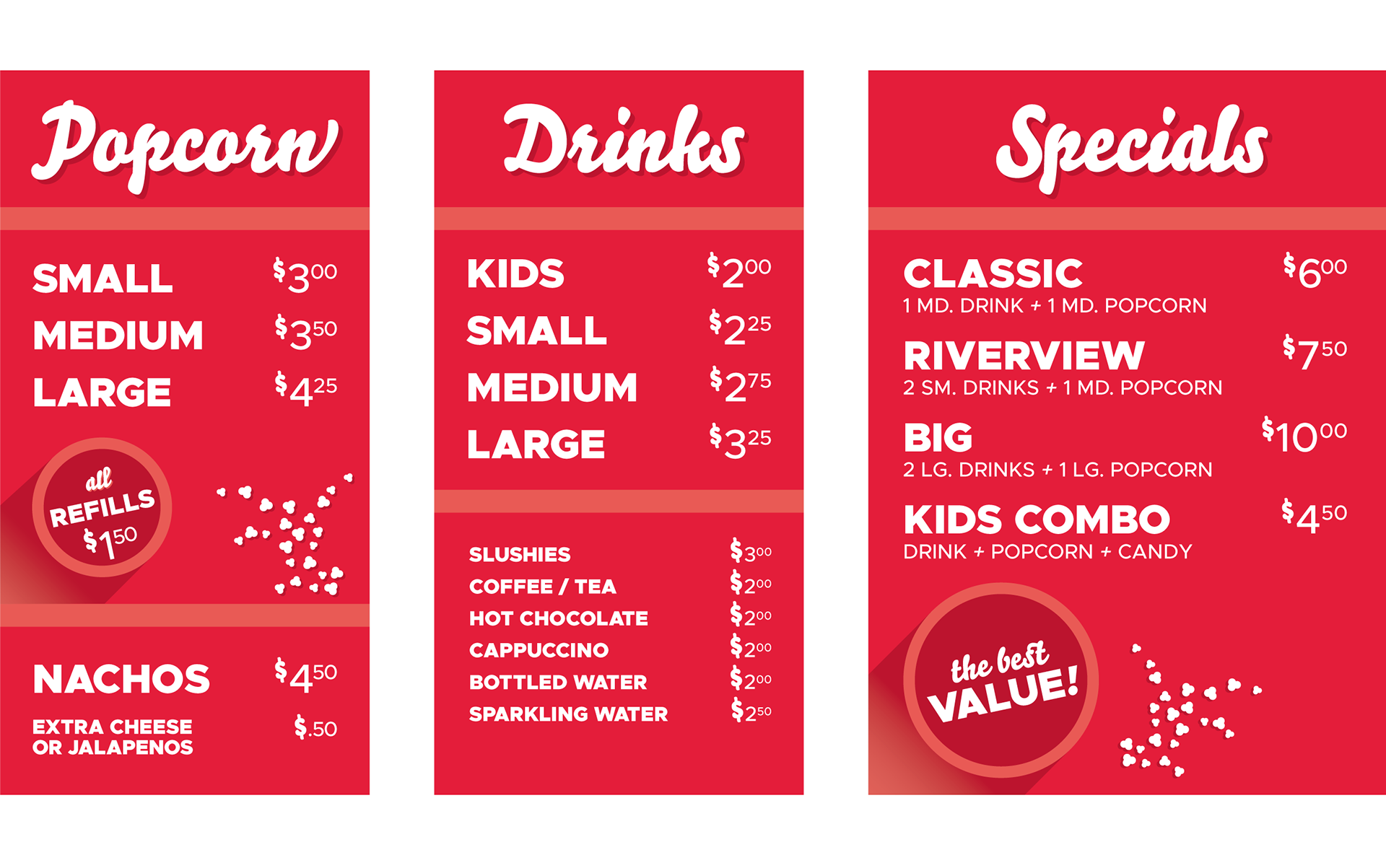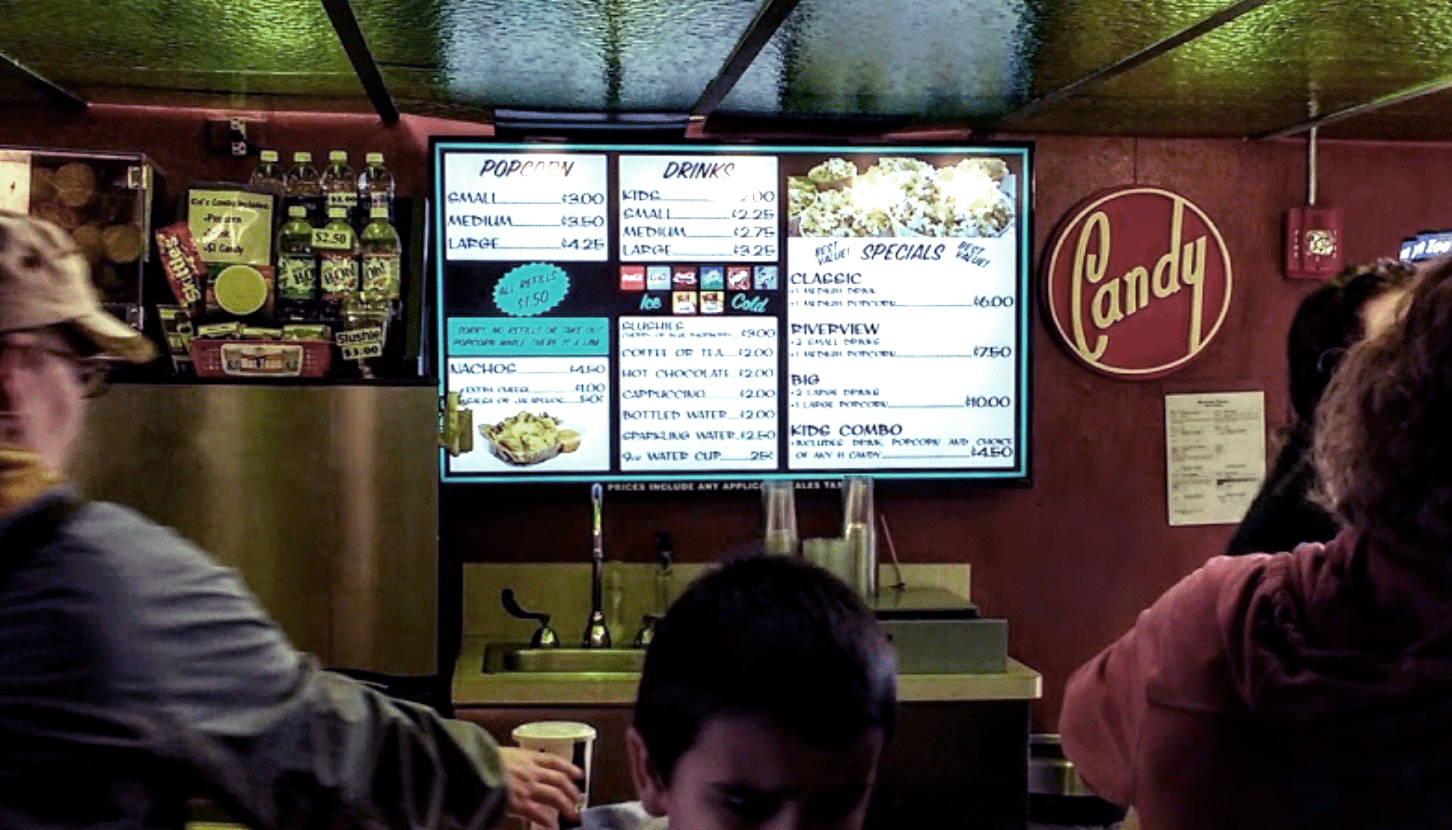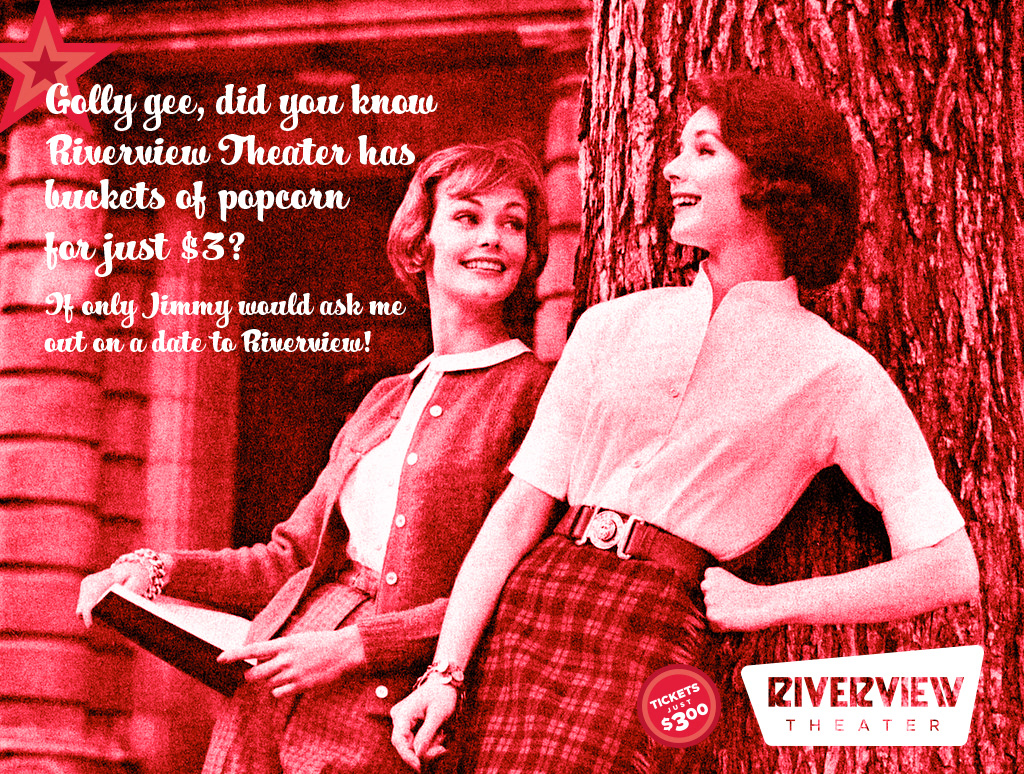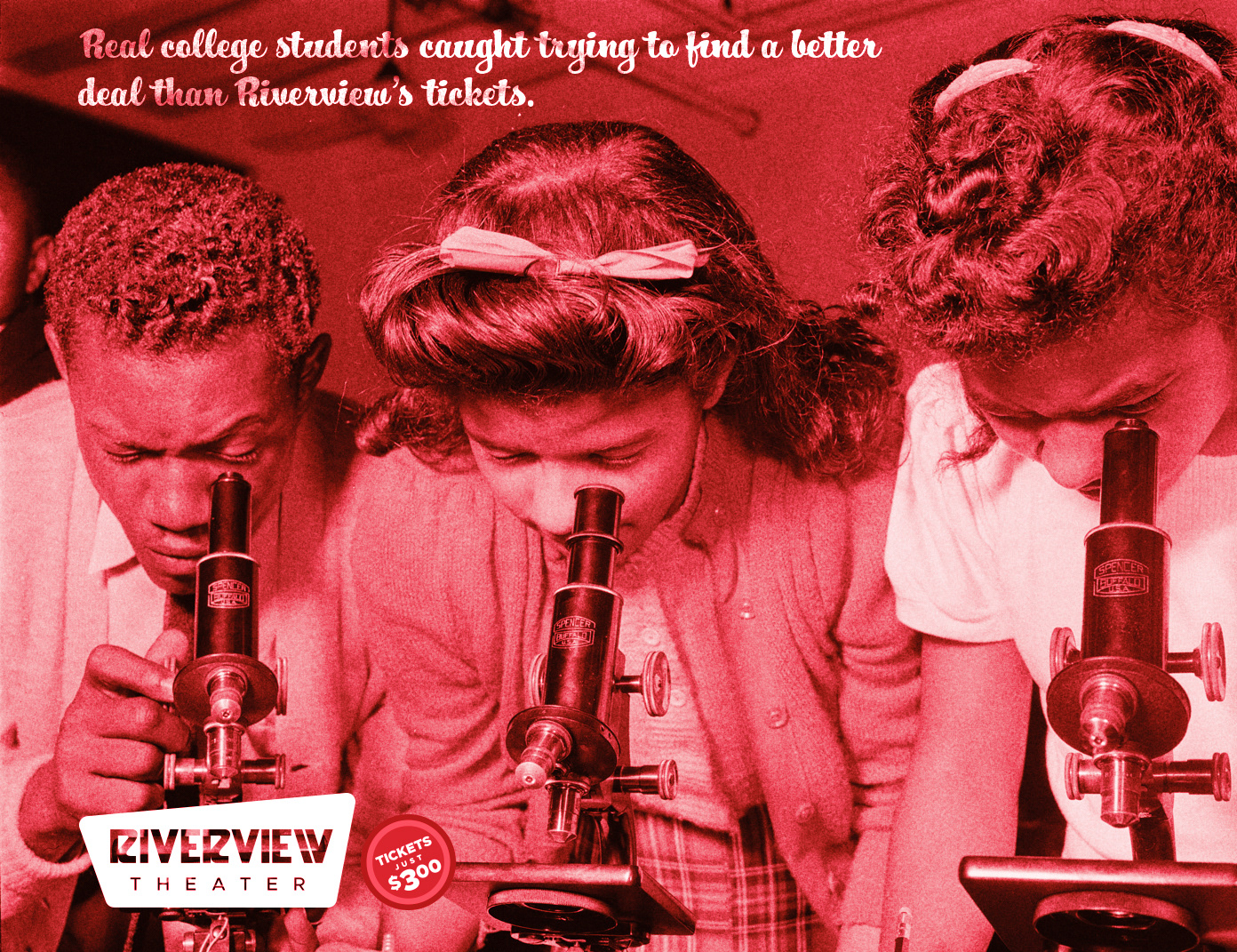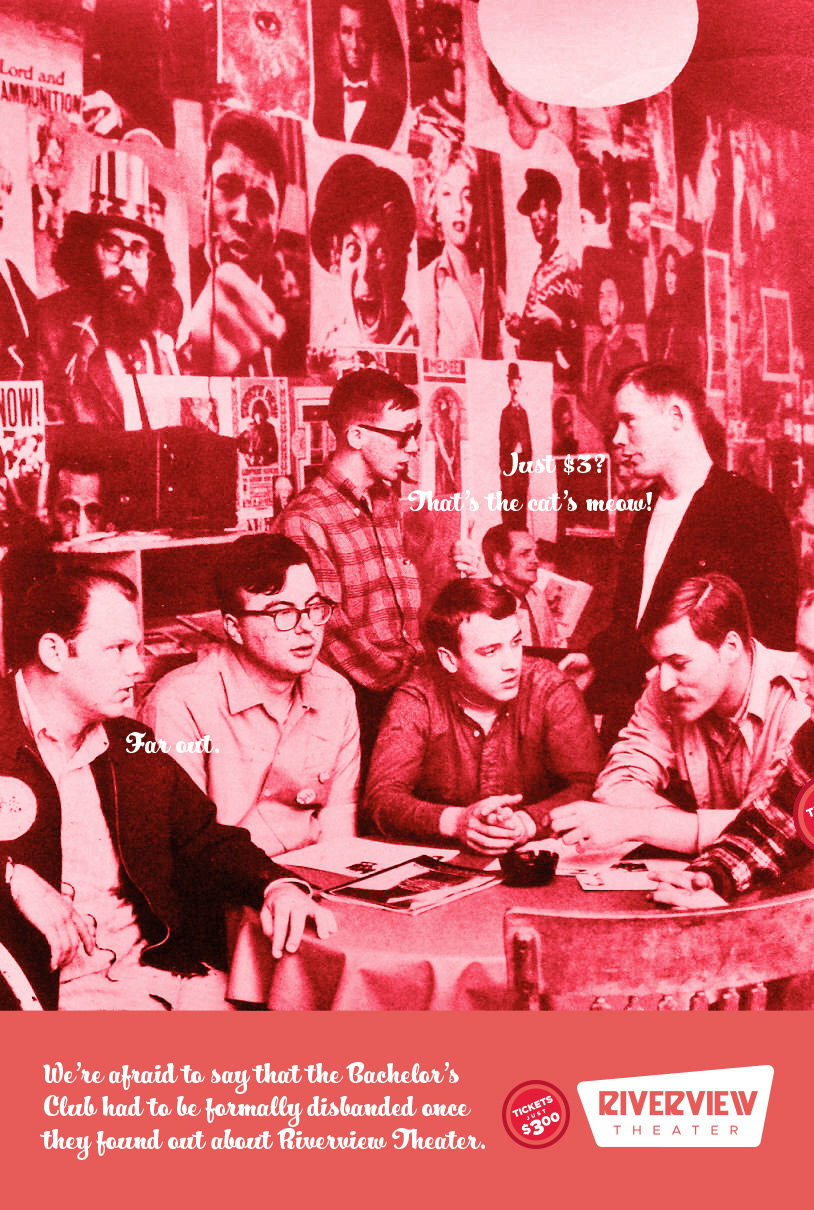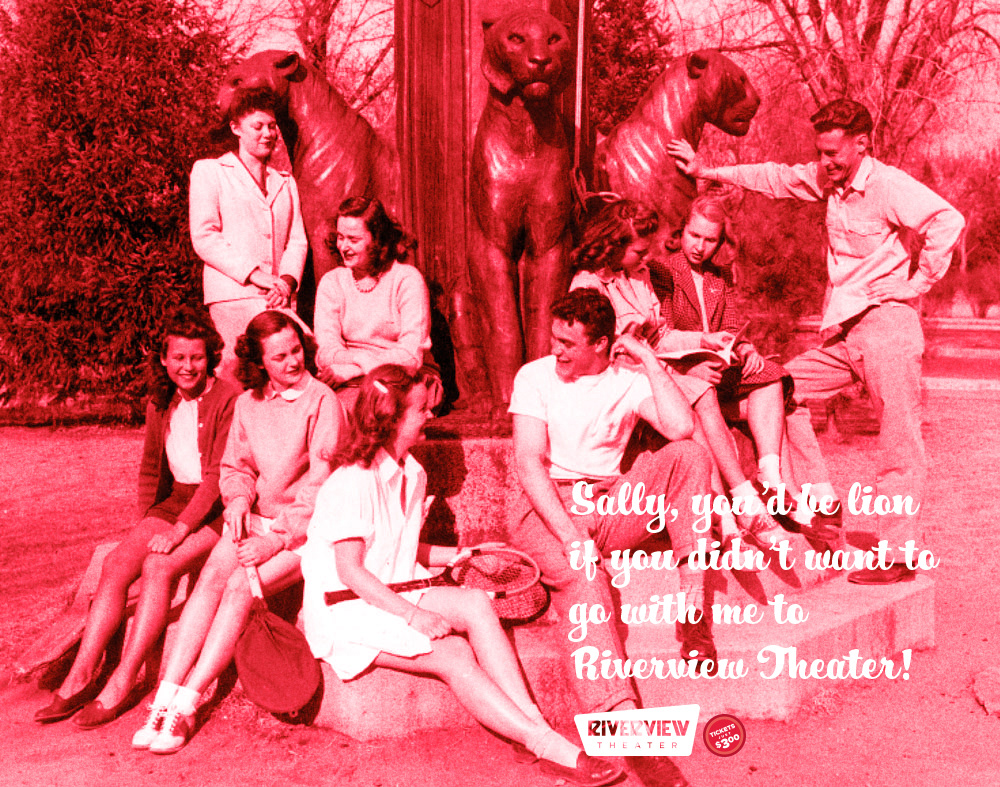 Print ads feature vintage imagery of young adults, with a modern duotone treatment using the brand's colors. The copy draws from "old–timey" sayings and creates humor from the imagery.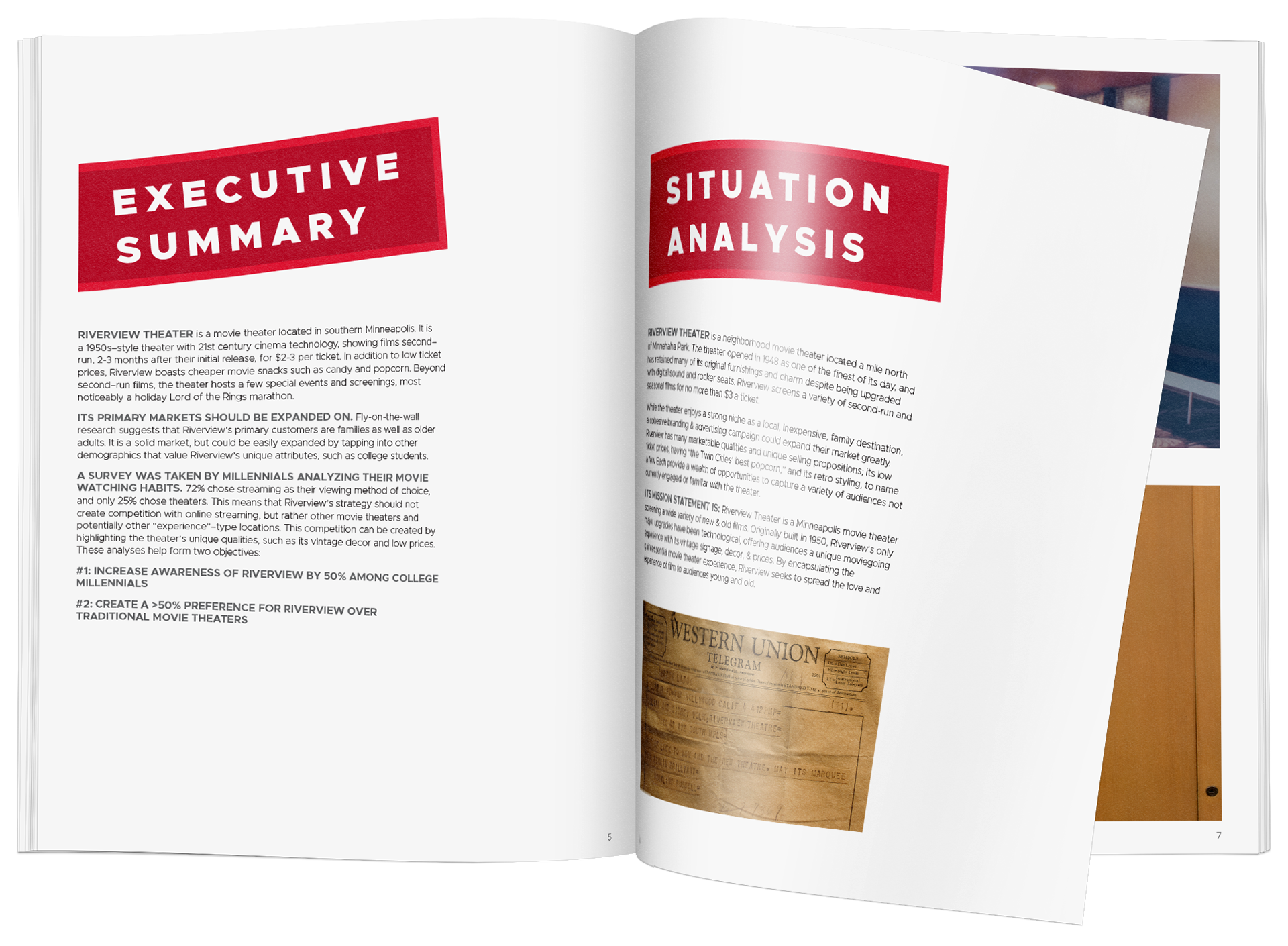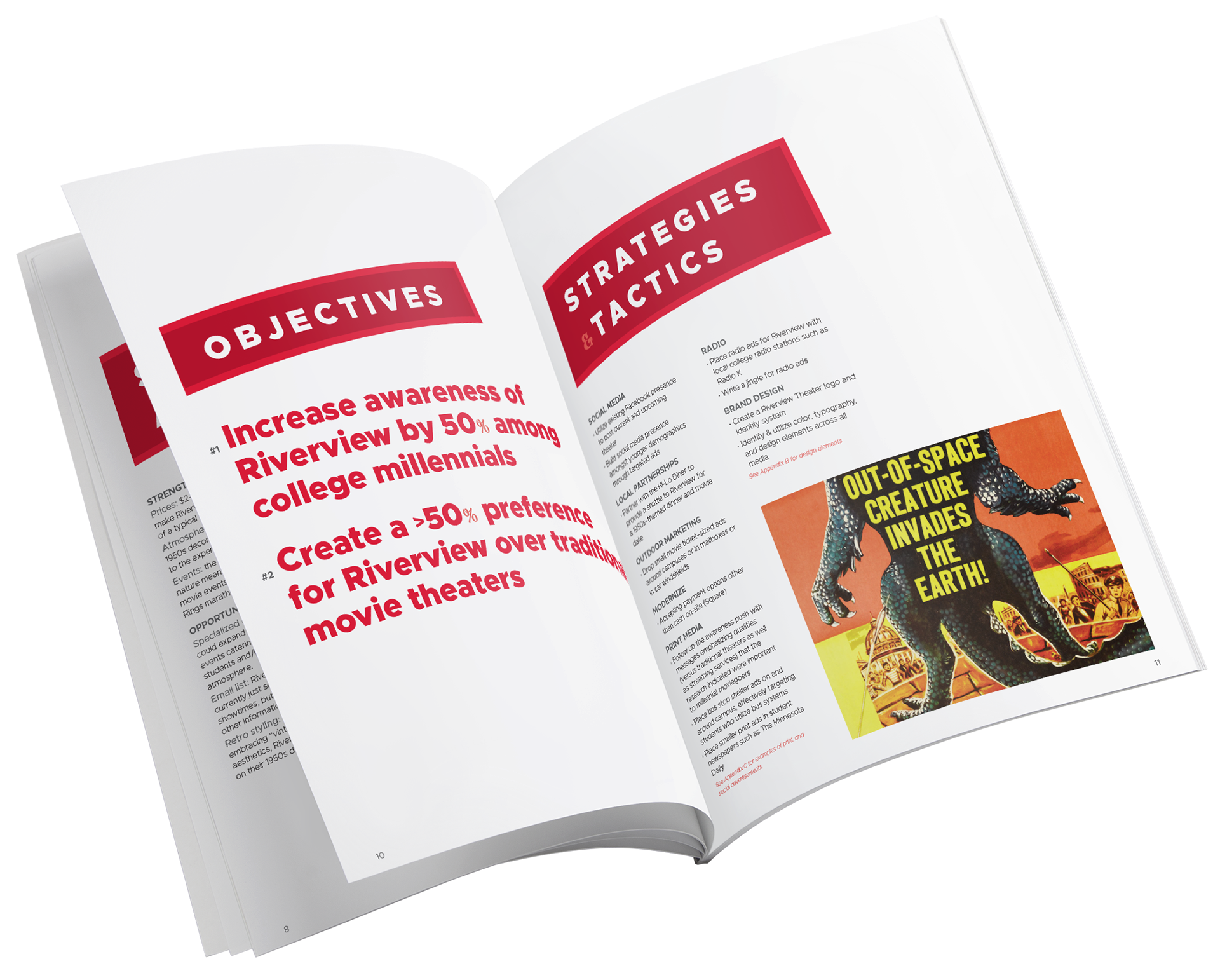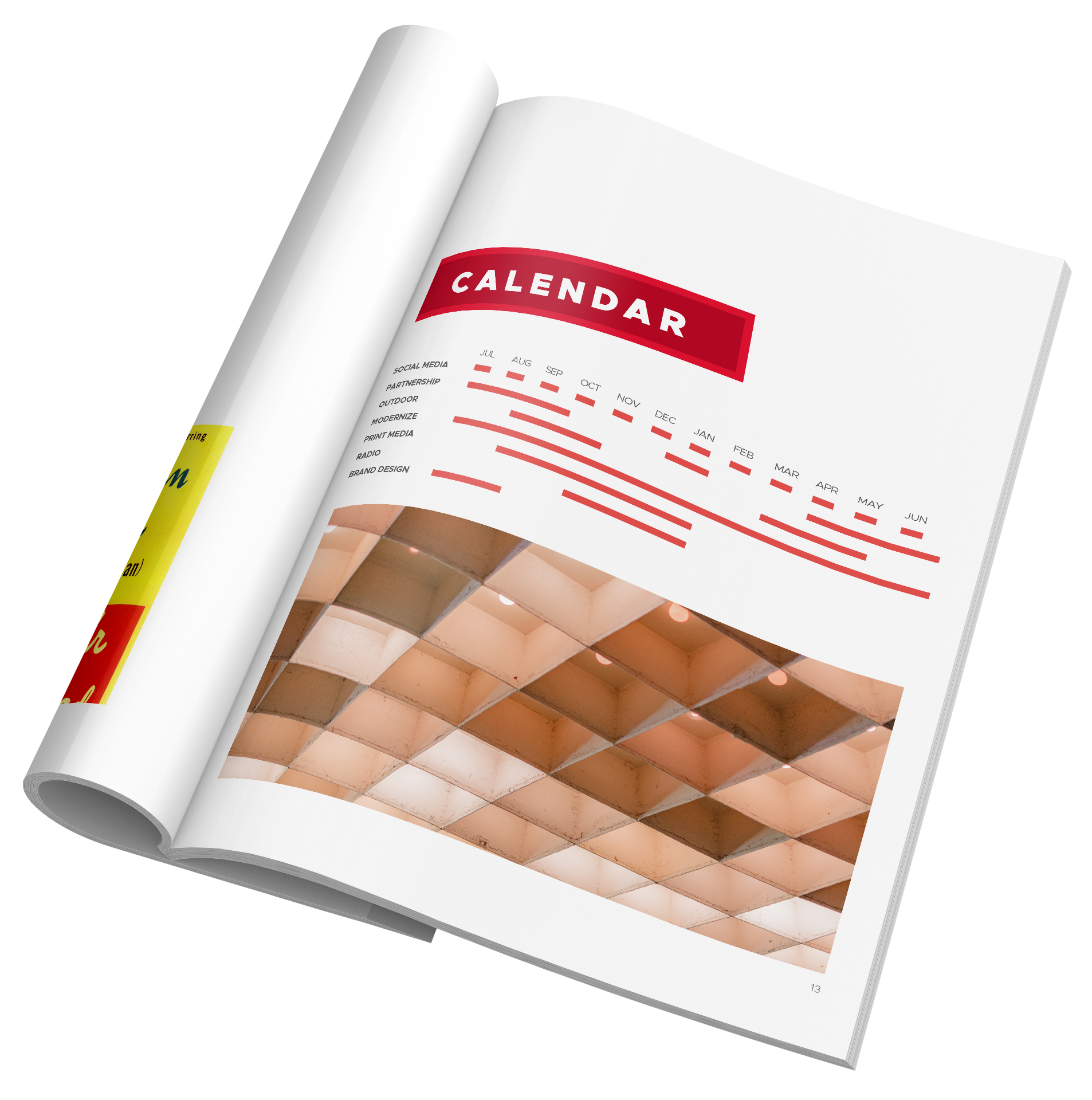 The research and brand identity culminated in a comprehensive plan book.