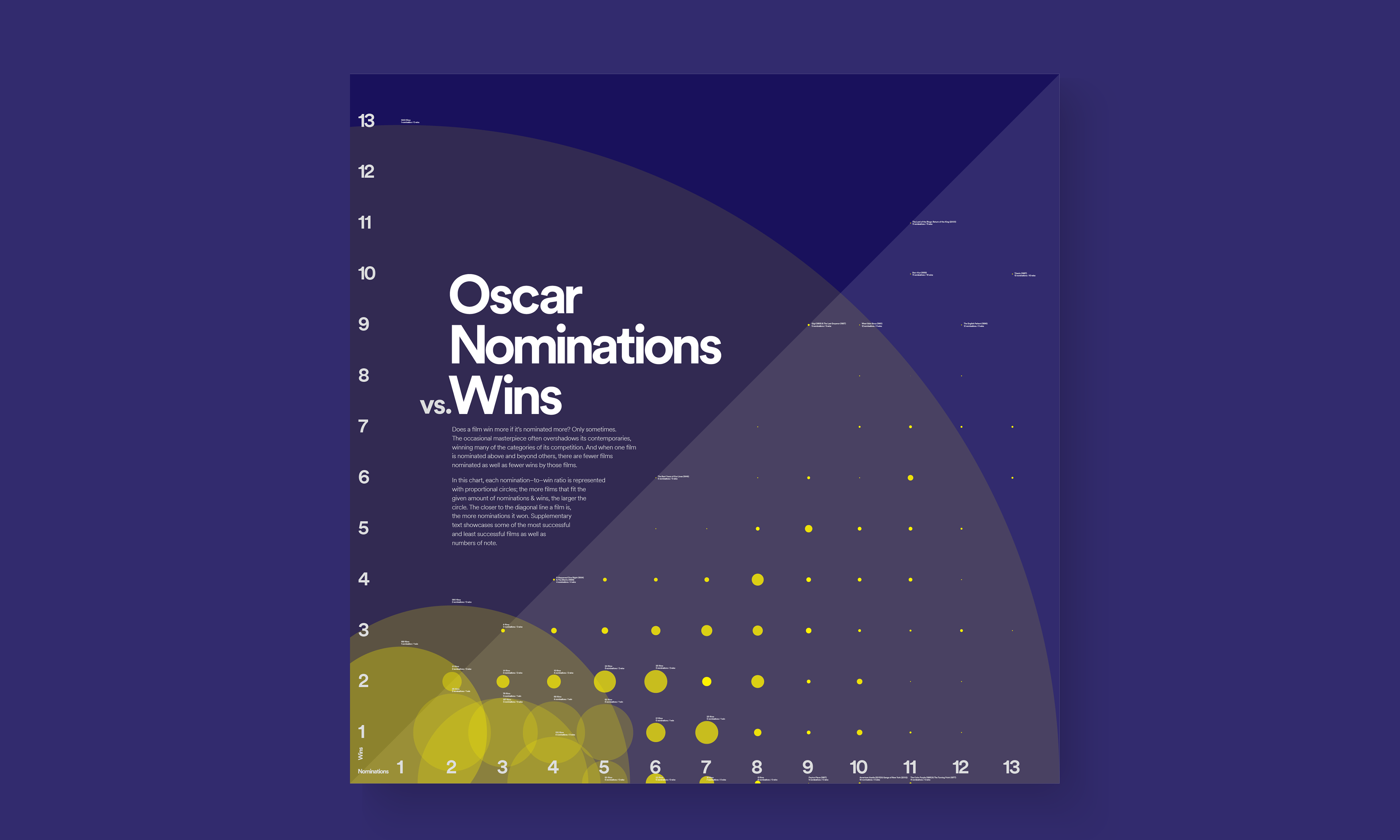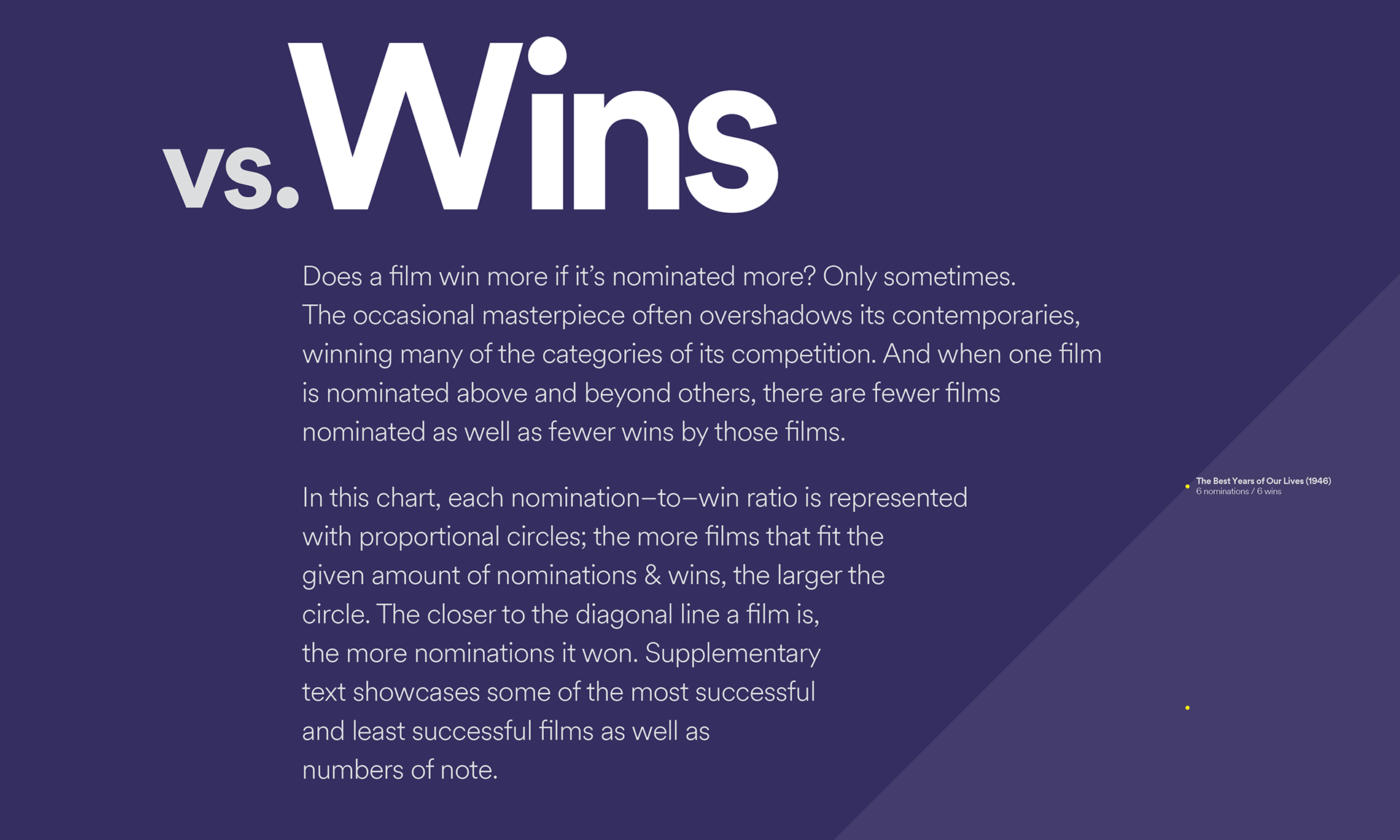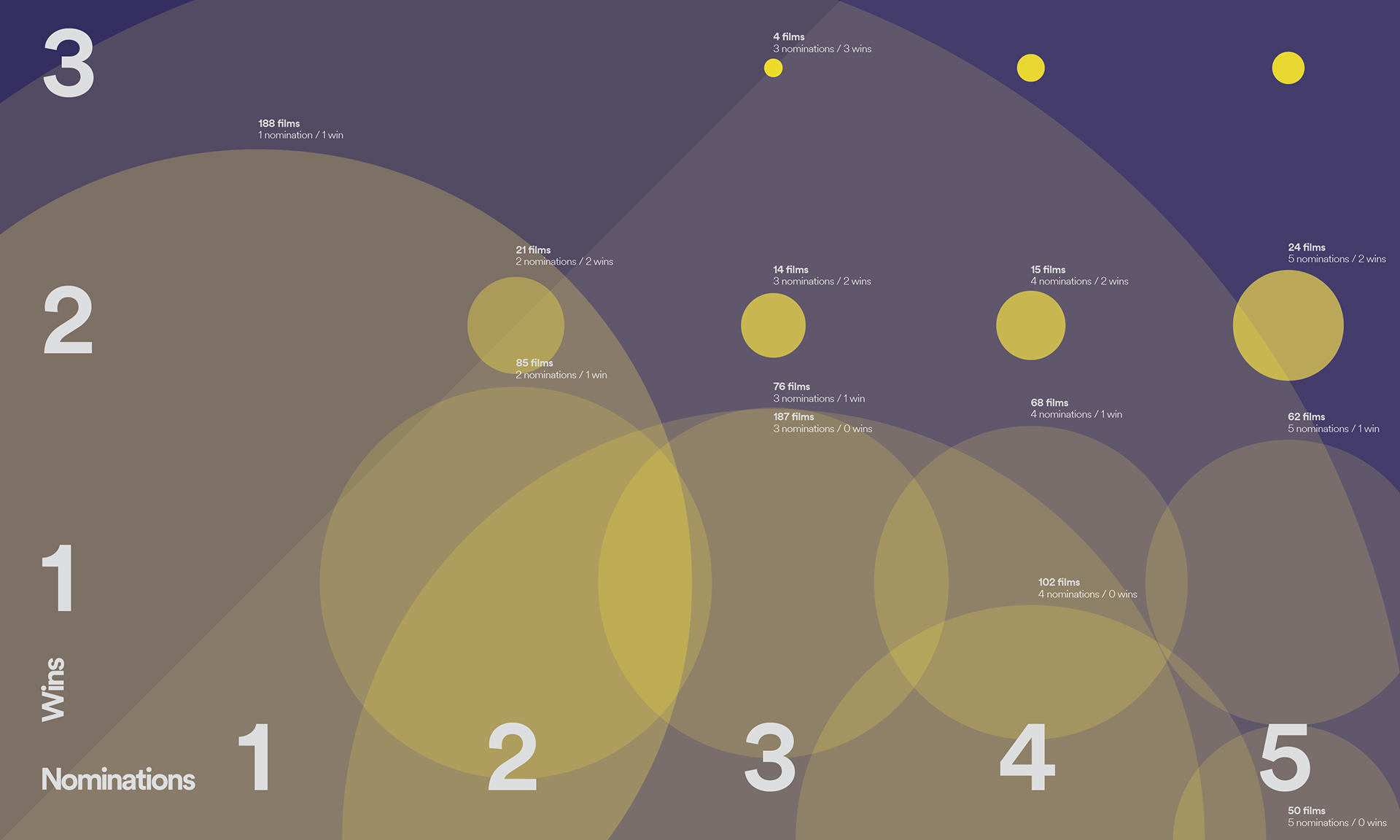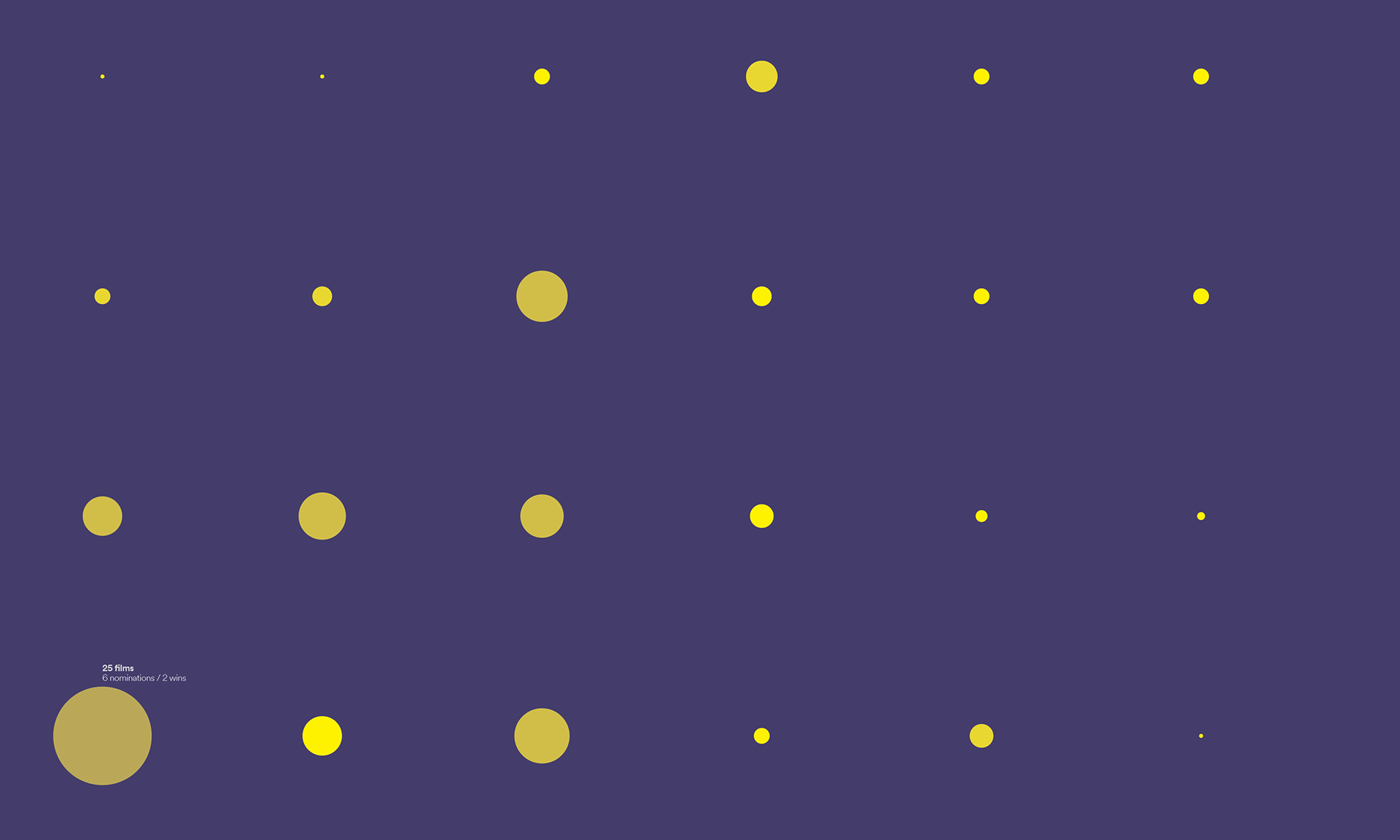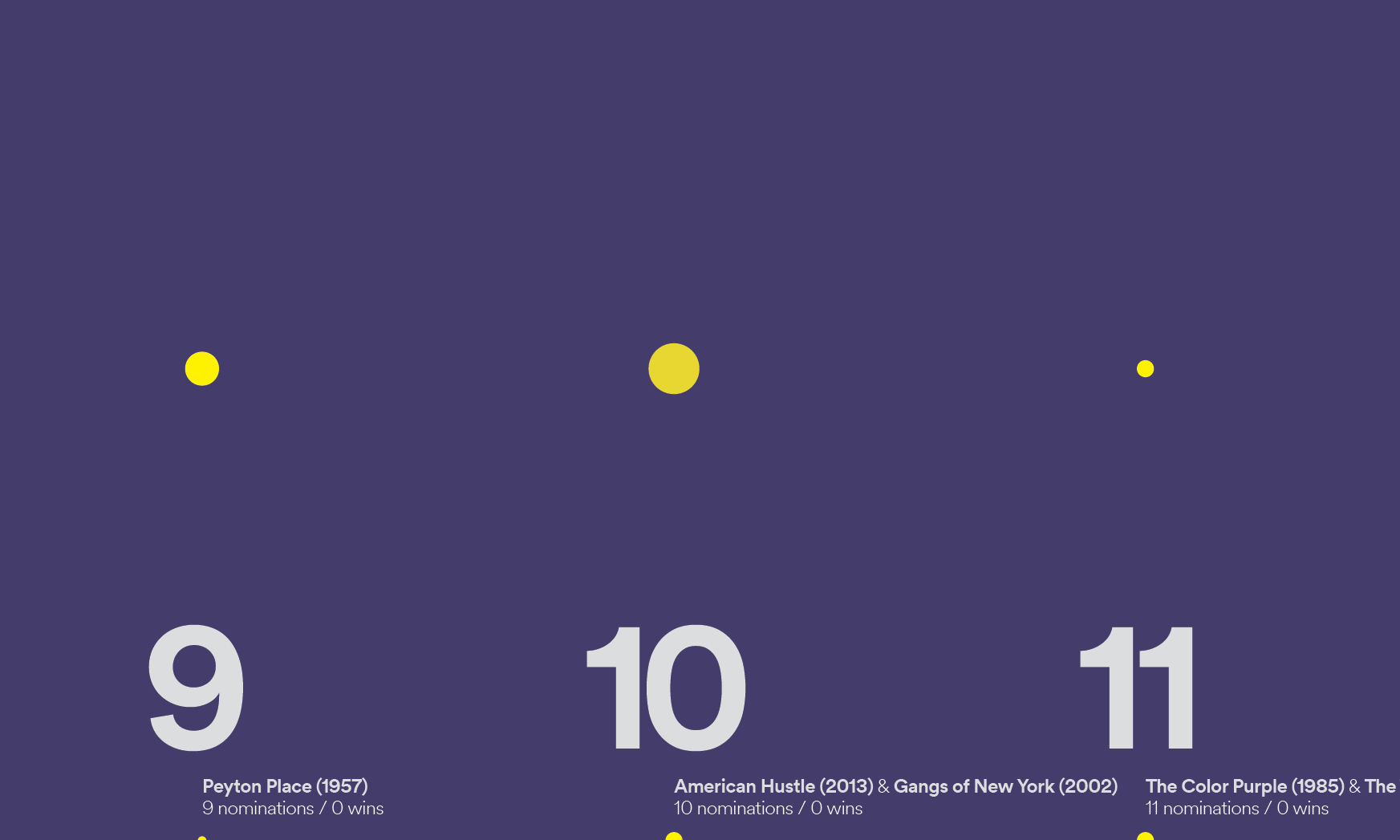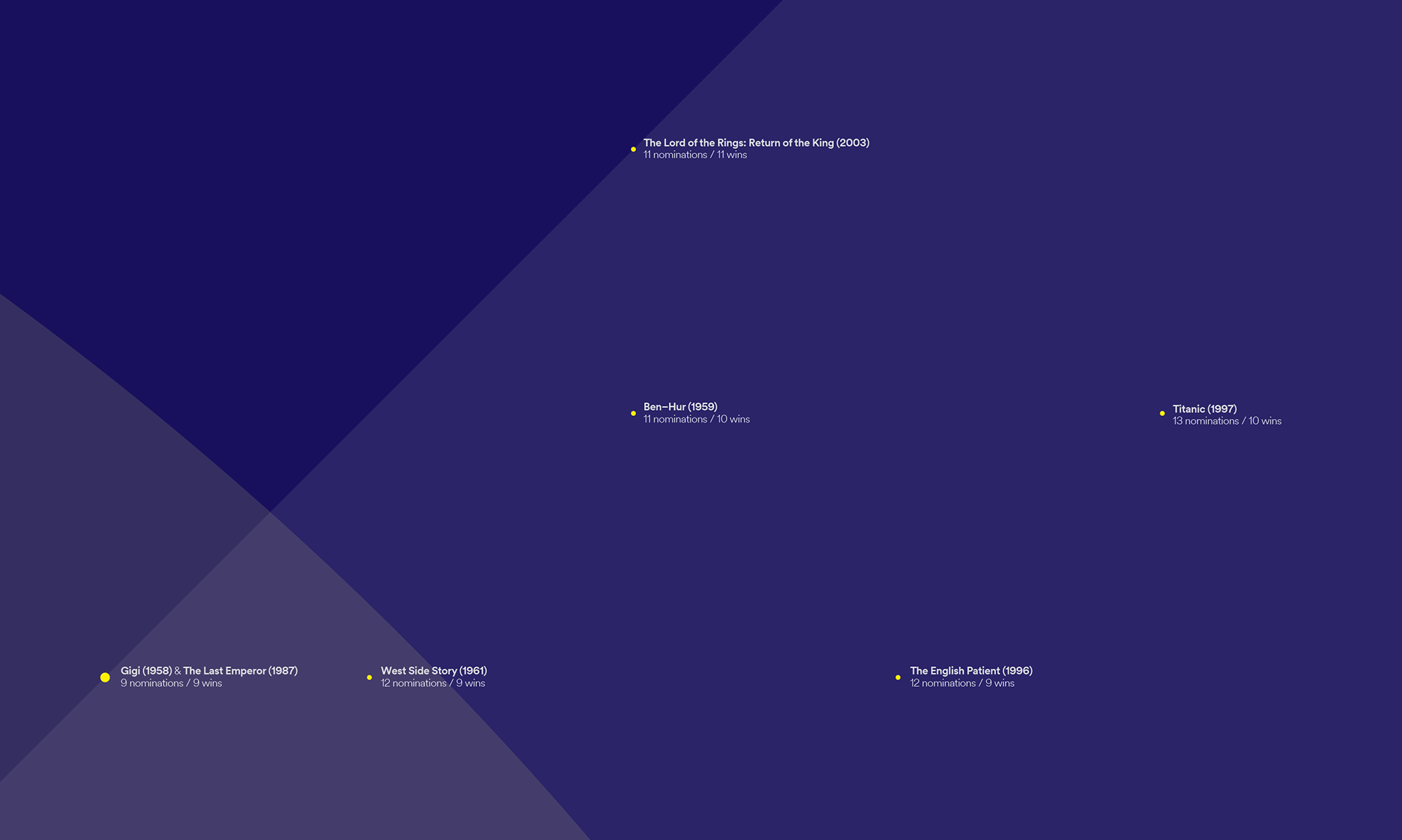 Given an enormous spreadsheet of every Oscar—nominated film ever, the challenge was to make something engaging.

I chose to create a proportional scatter plot of every nominee's ratio of nominations & wins. An interesting story emerges about where success and failure is found, as well as the outliers along the way.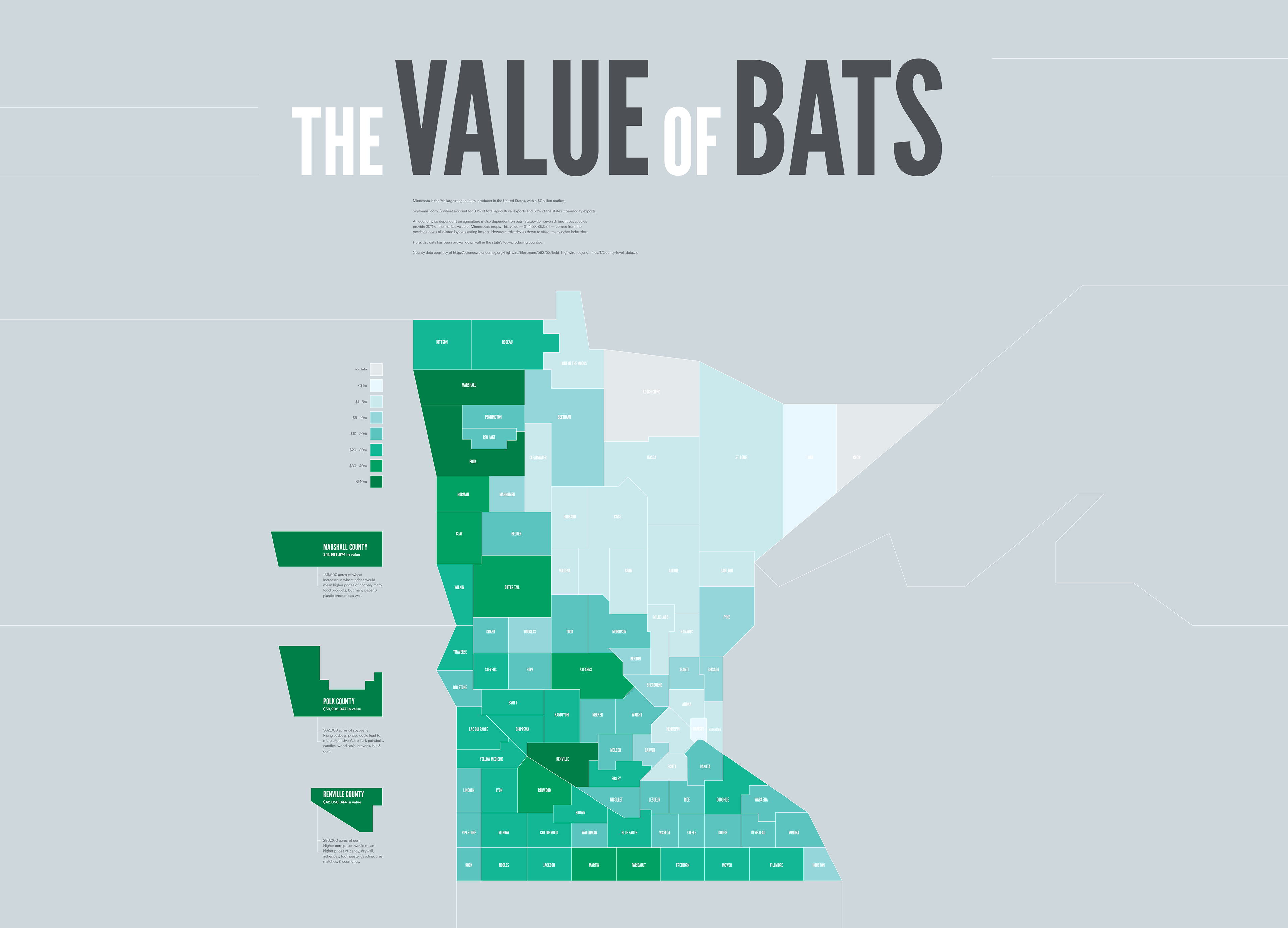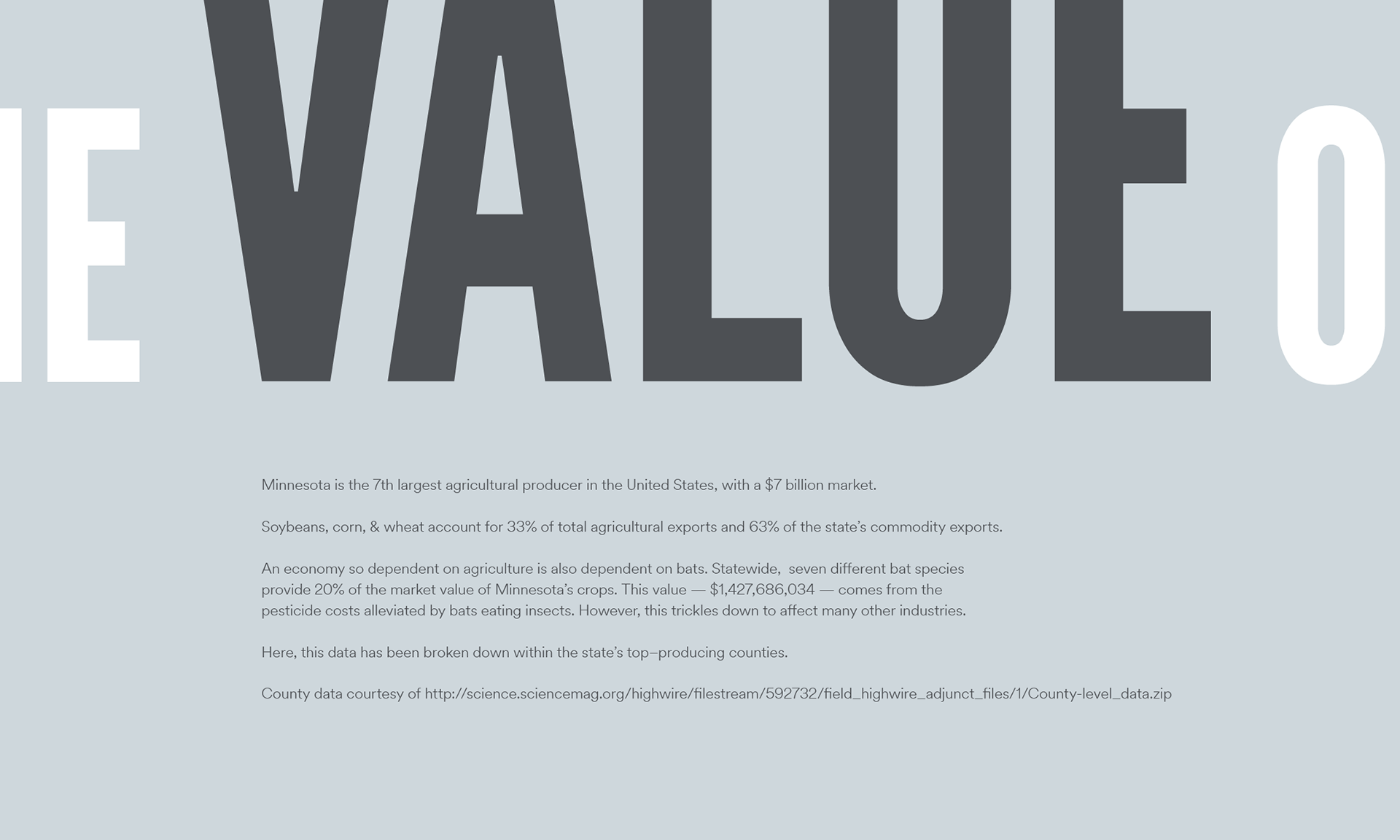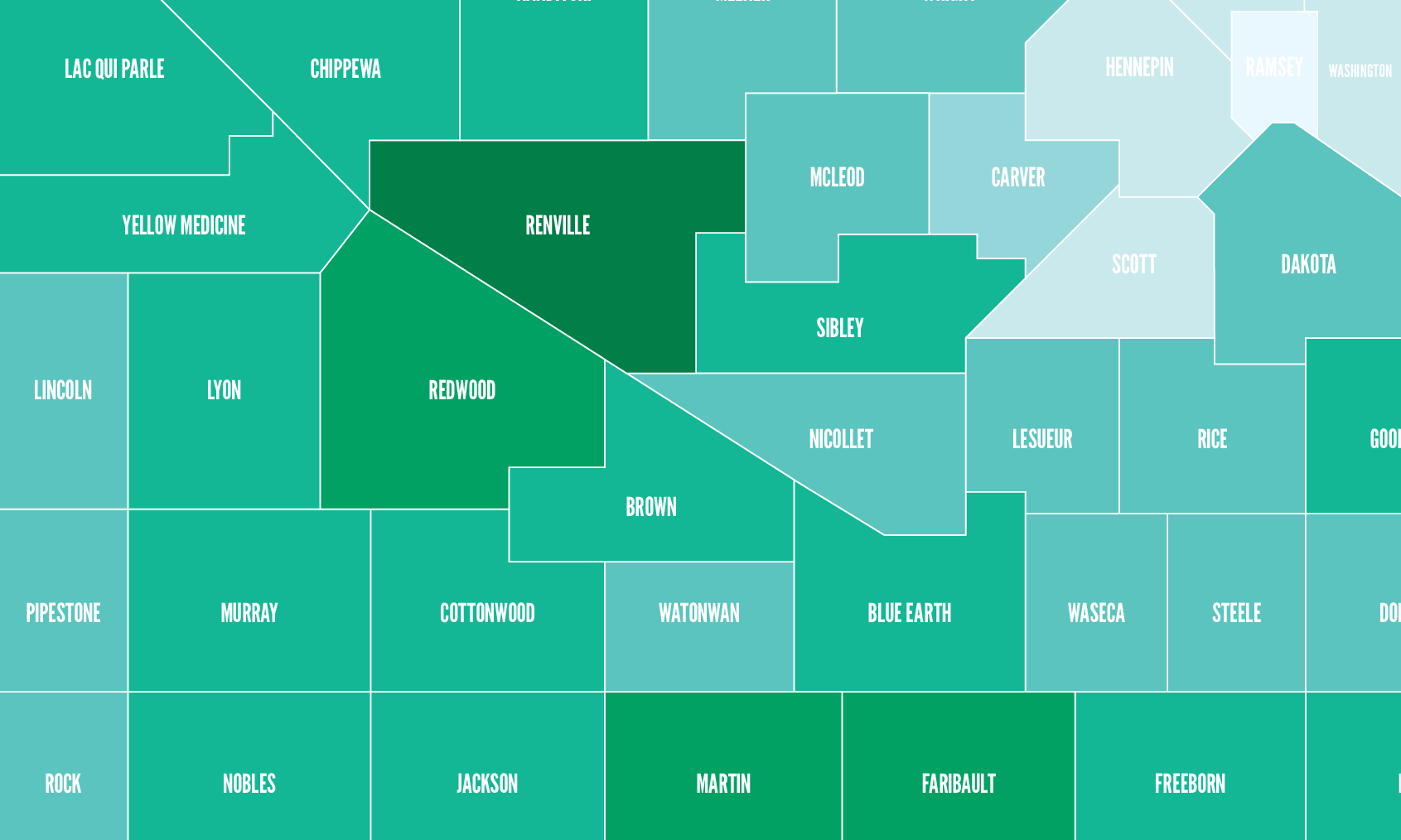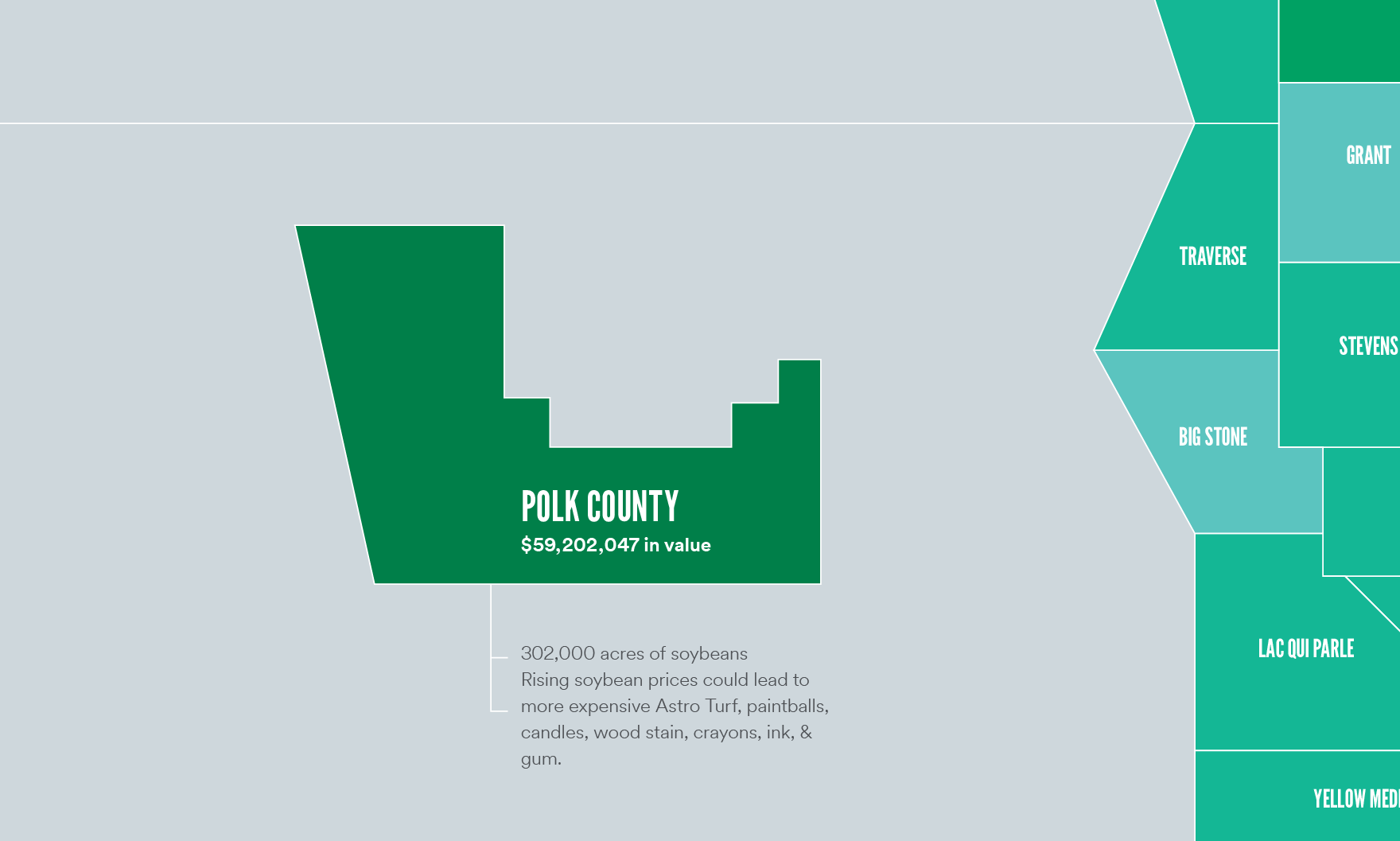 Bats are critical to ecosystems everywhere, especially Minnesota — and they're in danger.

When bats consume insects, they alleviate about $1.4 billion of pesticide costs, helping the state become the nation's 11th—largest agricultural producer. But they're suffering from
white–nose syndrome
at skyrocketing rates.
Rather than a purely humanitarian take on the issue, this economical angle brings the plight of bats back to everyday life through localized data & relatable agricultural information. The map—based approach encourages viewers to find their own region & to appreciate the value brought by others.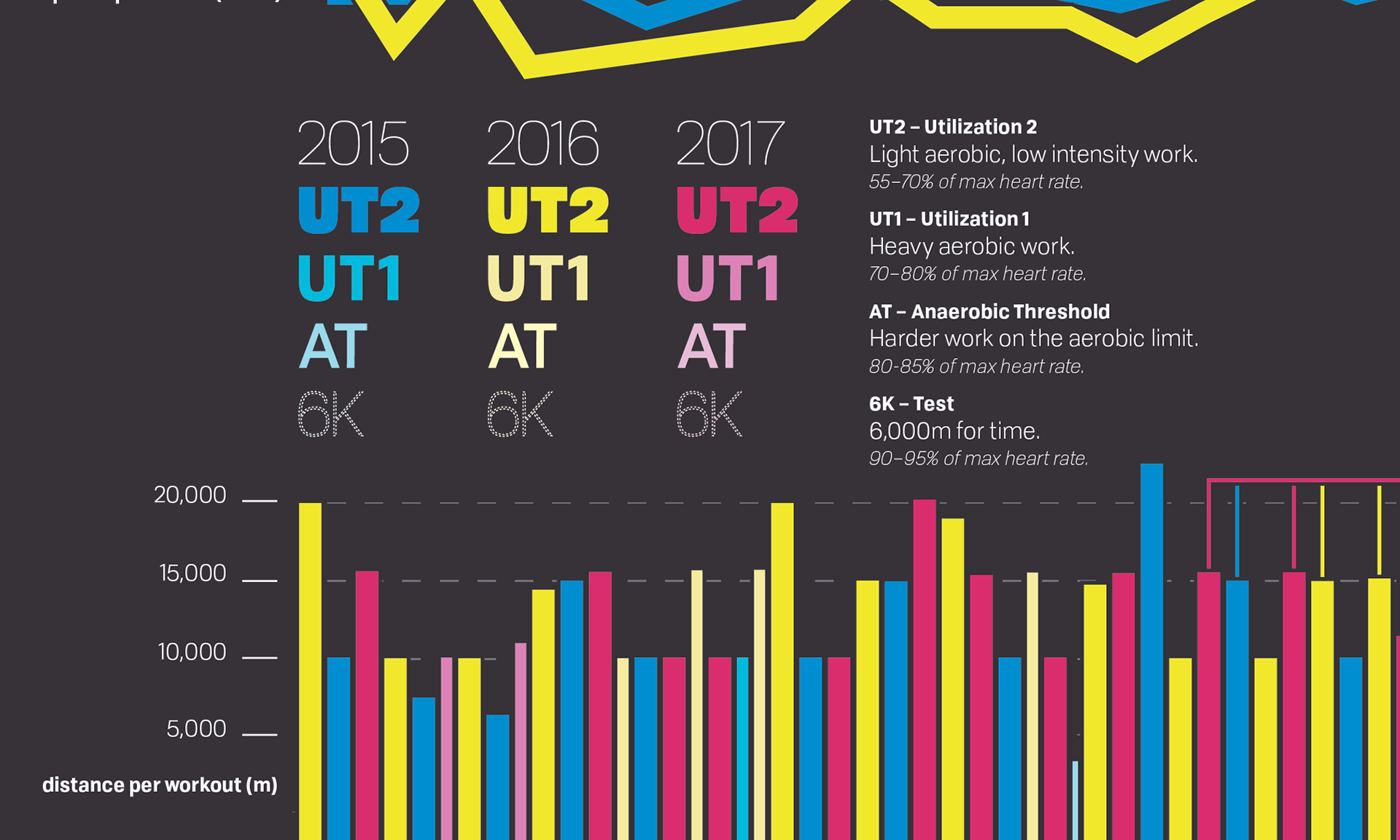 Along the way, I've logged nearly every one of our indoor workouts on rowing machines — those funky things at the gym that nobody uses.

So what possible use were spreadsheets of watts, pacing, and training zone data? Not much, to those outside of the sport. That became the challenge: to tell the story of my sweat to people who don't know (or frankly, care) what rowing is.